Vultr is a popular cloud hosting provider that is reliable, fast, and cheap. It offers a wide range of services including Cloud Instances (VPS).
In this review article, we'll take a closer look at Vultr's features, pricing, and performance to see if it's the right choice for your hosting needs.
Vultr is an American global cloud hosting service that provides reliable and high-performance cloud hosting solutions.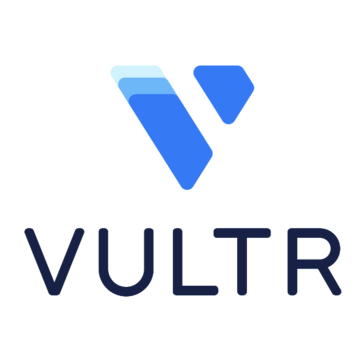 It provides many cloud hosting products and a large variety of "one-click install" applications including WordPress.
Vultr started its journey in 2014 focusing on providing cloud services to developers.
With prices starting at $2.50 per month, you can host your online businesses on Vultr servers.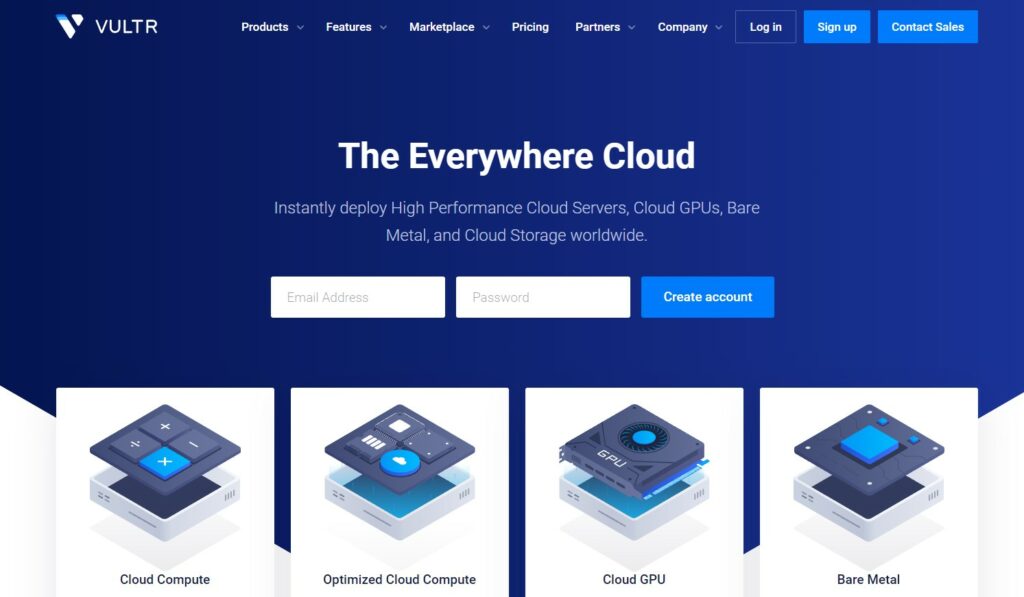 What is Vultr Best For?
if you find yourself in one of the following, then Vultr is the choice to go. Vultr is best for:
Developers who want to build their apps on a strong and reliable web hosting platform.
Resellers "freelancers" who want to build multiple websites on a platform that makes deploying servers and apps an easy task to do, at the same time at affordable prices.
Website owners who grew their website traffic and want to upgrade their website hosting service
Website owners who want to start their business on a reliable web hosting service for great performance.
Beginners who are willing to learn how to host and install apps on a cloud computing service.
What Makes Vultr Stand Out?
There are many things to review and consider about Vultr that makes it stand out from the crowd:
Vultr is a cloud-hosting solution.
Pay-as-you-go payment system.
32 data centers around the world.
Install any application you want on Vultr instances with one click.
Vultr lets you upload and manage your own custom OS on its servers.
Vultr is always growing and expanding.
Vultr Pros and Cons of Vultr Hosting
Here are the most important Pros and Cons:
Vultr Pros:
Datacenters everywhere.
Pay-as-you-go payment system.
Reliable cloud hosting service.
User-friendly dashboard.
Instantly server deployment.
Vultr Cons:
No live chat or phone support.
No domain registration option.
Vultr provides many products on its platform from web hosting to storage and volumes that will help Vultr users to scale up their businesses.
One of these products is Cloud Compute (Cloud VPSs).

On Vultr Cloud Compute you get dedicated resources such as RAM, CPU, and Bandwidth on shared hardware (cloud VPS server).

This product is an economical option and has four main plans, they are Regular Performance, Intel and AMD High Performance, and High Frequency.
1. Regular Performance:
In this plan, you get VPS powered by previous-generation Intel CPUs and regular SSD storage disks.
This plan's prices start at $2.50/month, and for that amount of money, you get a server with 1 CPU, 500 MB RAM, 500 GB Bandwidth, and 10 GB SSD Storage.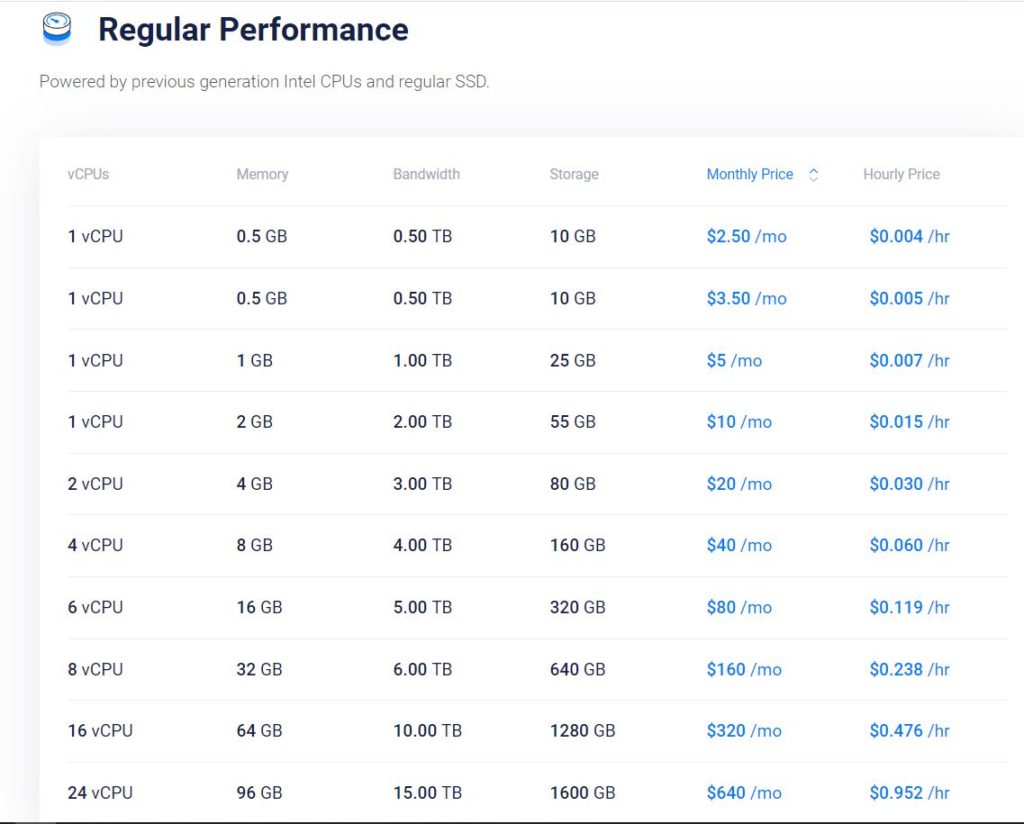 2. High Frequency:
This plan is more powerful than the regular plan. It is powered by 3GHz+ Intel Xeon CPUs and a fast NVMe SSD.
This Vultr High Frequency costs 20% more than the regular plan. For a server size of 1 CPU, 1 GB RAM, 1 TB Bandwidth, and 32 NVMe SSD storage space, it costs $6/month.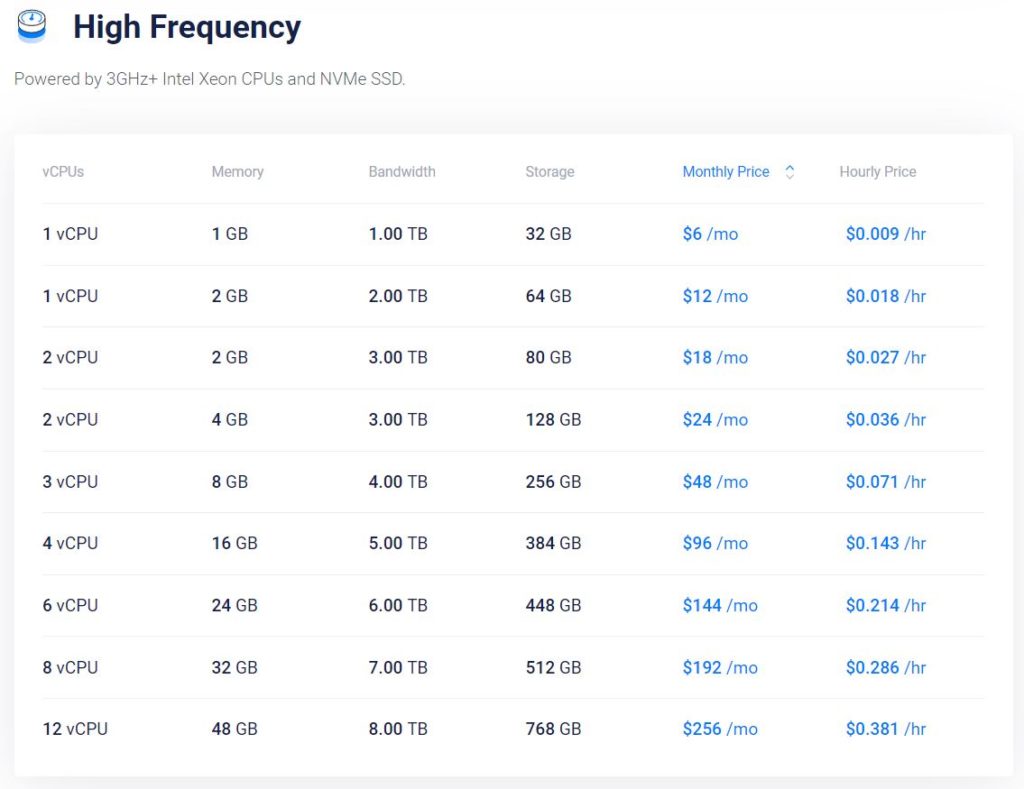 3. High Performance:
In the Vultr High-Performance option, you can choose the vCPU you want, either AMD or Intel servers.
It is powered by new generations of AMD EPYC or Intel Xeon CPUs and NVMe SSD.
This plan's pricing starts at $6/month, and for that, you get 1 CPU (either AMD or Intel), 1 GB Memory, 2 TB bandwidth, and 25 GB NVMe SSD disk space.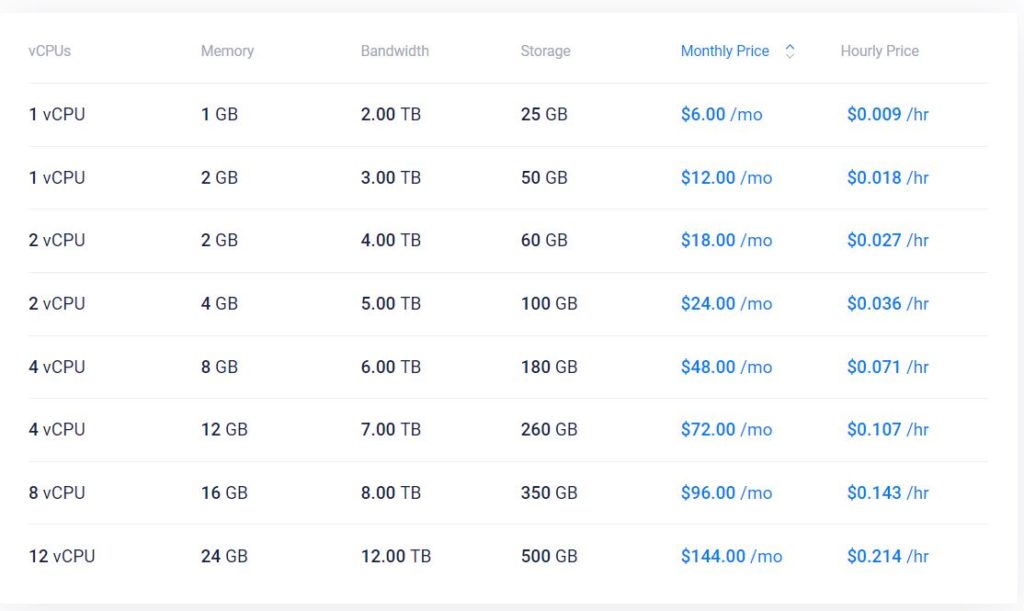 Read also:
How to Get Started with Vultr?
First, signup for Vultr. Go to Vultr.com.
Second, deploy a server and choose the server option and technology.
Third, select the server region.
Fourth, choose the server OS and application.
Fifth, choose the server size and price.
Finally, complete the server info and configuration.
Finally, complete the server info and configuration and deploy the server.
Read how to:
Vultr Performance
Website performance is one of the factors that may or may not move up your website rankings.
A well-optimized website has a bigger chance to rank higher on search results.
Three of the main factors that determine if a web host has great performance are uptime, speed, and server locations.
Vultr loading speed:
The website loading speed is one of Google's ranking factors. Also, no one wants to wait a long time to get your website page loaded
From the speed tests shown below, Vultr shows a stunning loading time.
Google Speed Insights desktop result: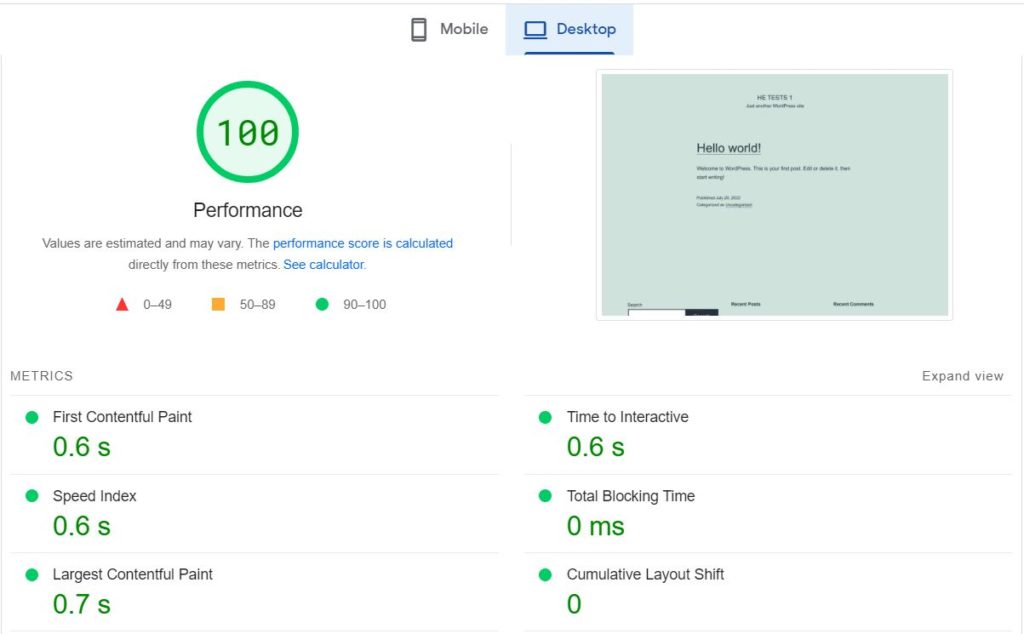 WPPerformanceTester Plugin Test Results: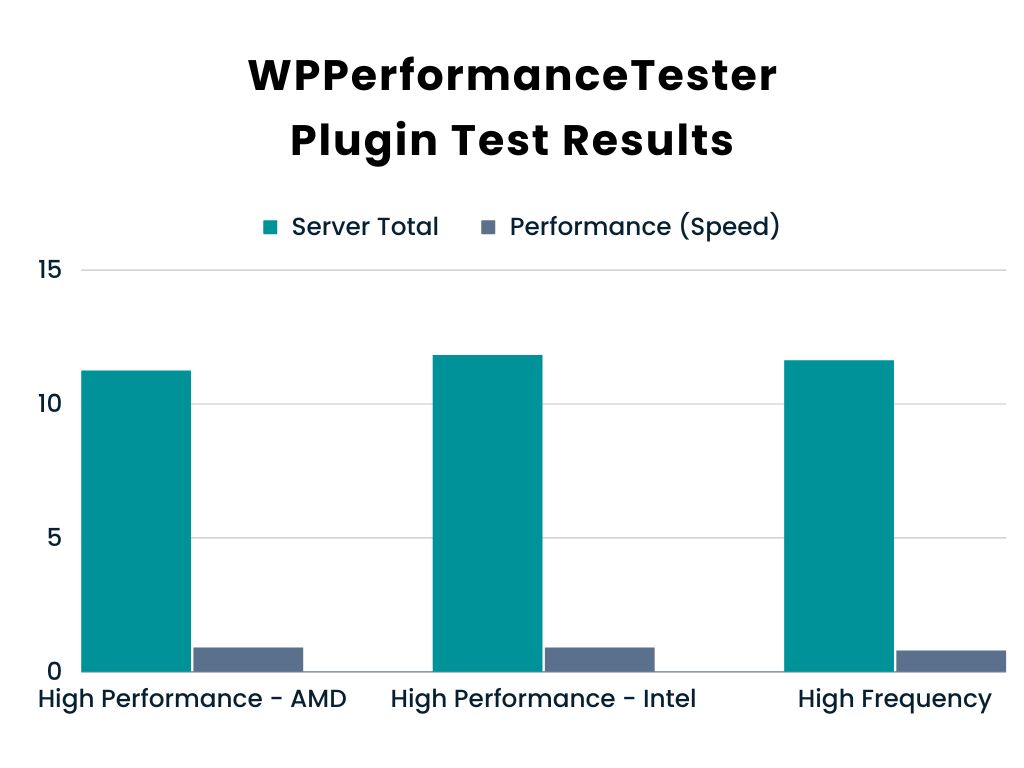 WordPress Hosting Benchmarking Plugin Tool Test Result: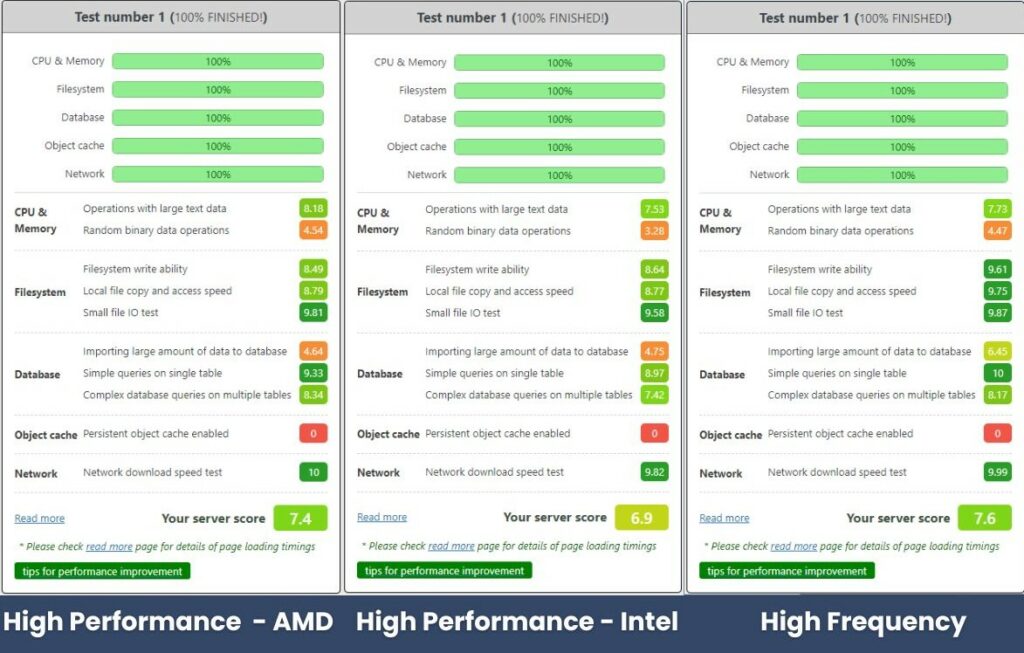 GTmetrix speed result: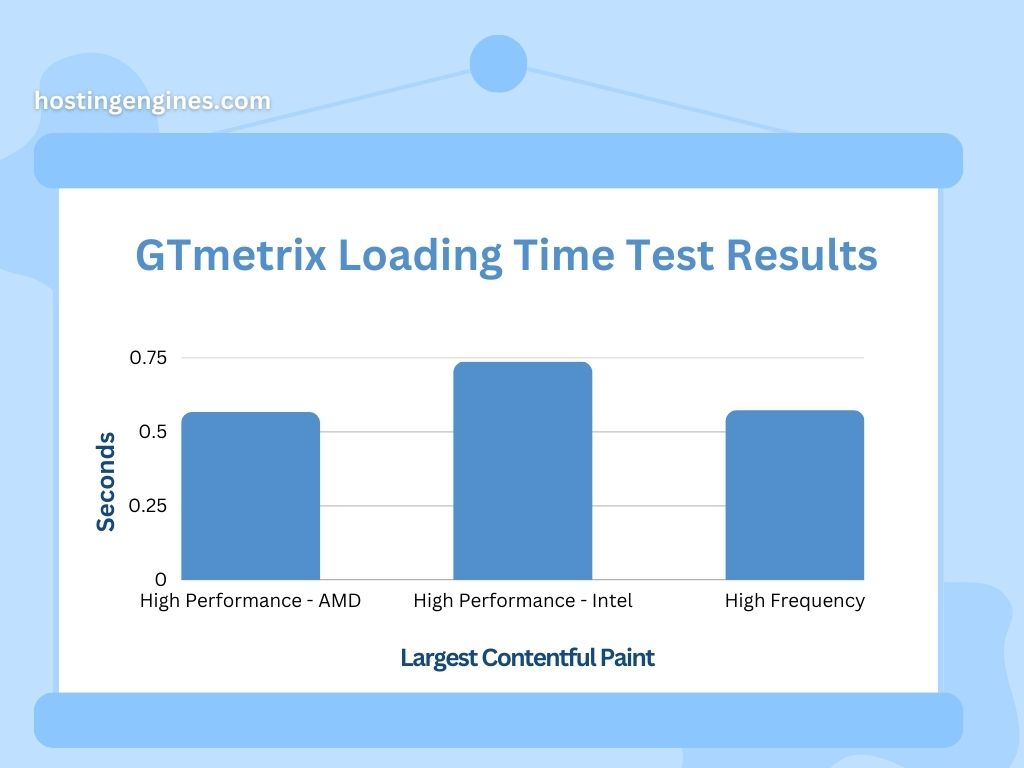 Pingdom Speed result: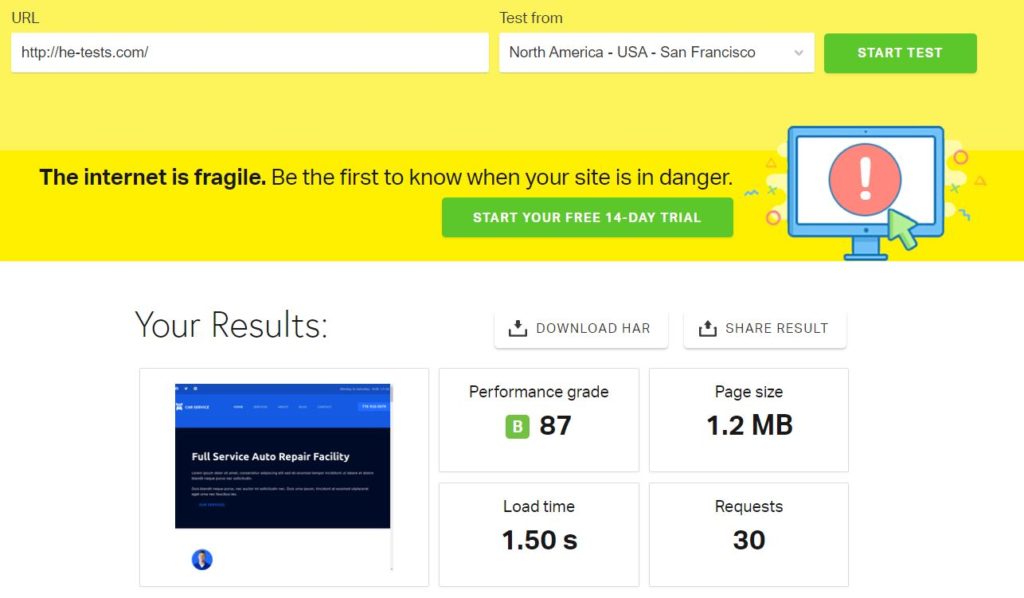 Vultr uptime:
The uptime of a website is the time that the website is up and running. A 100% uptime means that the website has never gone down.
Vultr's uptime is 99.99%.
Vultr's uptime guarantee is 100%.
If Vultr fails to deliver a 100% uptime guarantee, your account will be eligible for credits based on any affected instances.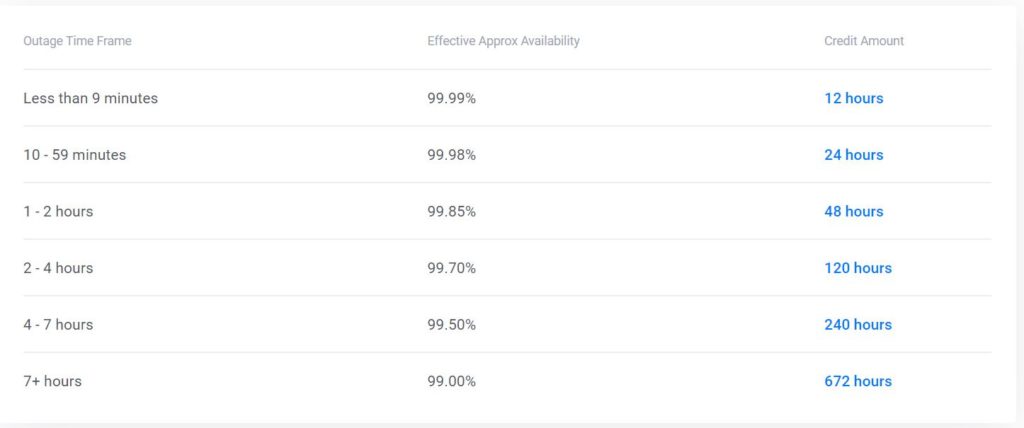 Vultr data centers (Server Locations):
The closer a data center is to the user, the lower the latency will be.
Vultr cloud computing has 32 data centers around the world and this number is increasing.
That means you get a better chance with them to have the closest data center to your customers.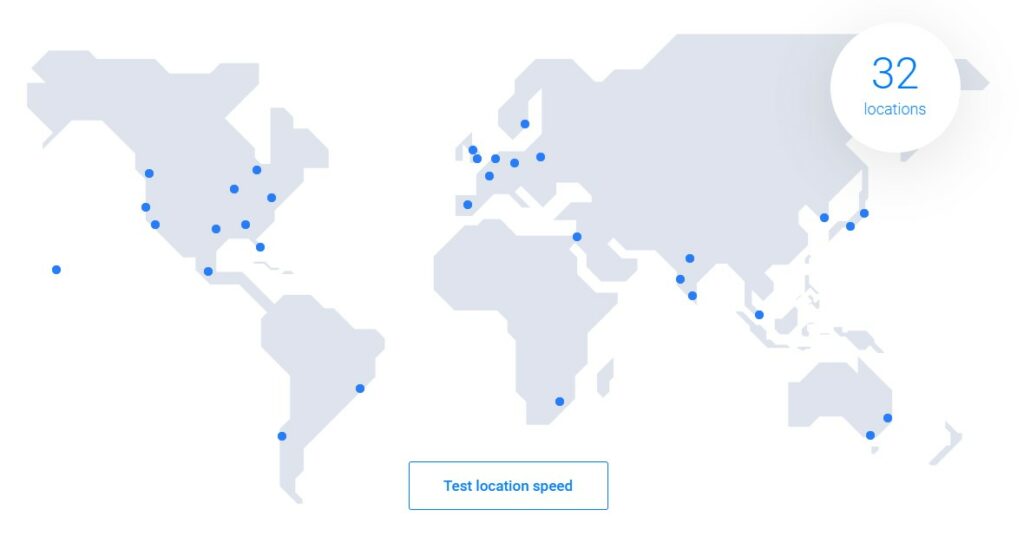 Read How to Change Vultr Server Location?
Vultr Support
Regardless of the Docs, and Vultr community, the only way to contact Vultr customer support is by email and for general queries such as security, billing, etc.
They are not responsible for the server configuration or maintenance, that's why we call it an unmanaged cloud host.
If you are an absolute beginner, try using Vultr servers on Cloudways.
Vultr Alternatives
DigitalOcean is a leading cloud service provider that provides reliable and high-performance cloud infrastructure. Read DigitalOcean review.
Linode is a cloud hosting company based in the United States that provides virtual private servers. Read Linode review.
Read the DigitalOcean vs Vultr vs Linode comparison.
Vultr Review: The Conclusion
Vultr is a solid web hosting choice. It provides a global network of data centers which leads to low latency and fast performance.
The company also offers a wide range of services, including virtual private servers, dedicated servers, and storage, which allows for easy scalability.
The pricing is also competitive, with flexible options to suit different budgets starting at $2.50/month.
However, it is important to note that Vultr's support may not be suitable for beginners as on shared hosting services.
Overall, Vultr is a reliable and affordable cloud hosting provider that is worth considering for your hosting needs.