When your website grows and gets more visitors and traffic, you may need to scale up your server resources.
This means that changing its resources, such as CPU, RAM, Bandwidth, and storage space.
This process on Vultr can be done very easily. Here's how you can scale a Vultr instance:
First: Go to Vultr and log in to your account using your credentials. Then navigate to Products > Compute where you will find all the cloud instances you have.
Second: Choose the instance that you want to resize and click on it to access its dashboard.
Third: On the Server panel go to Settings and then go down and look for an option like "Change Plan". Click on it to open the server plan options.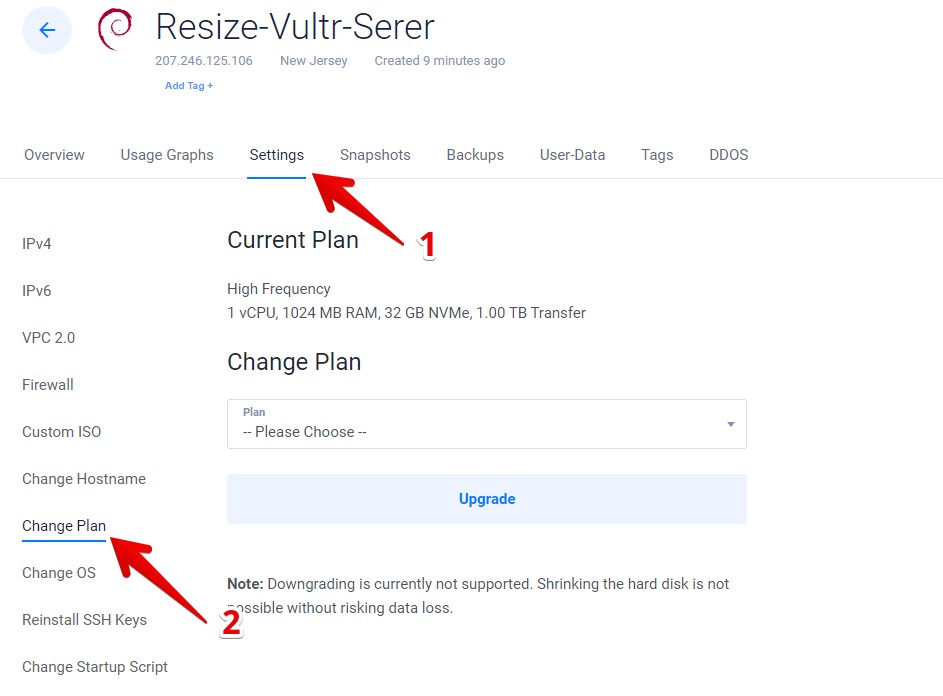 Fourth: Under Choose Plan click on Please Choose to see all the available server upgrade options. Select the plan that meets your requirements and click Upgrade.
Fifth: The new server size resources and cost will be shown to you. Click on the "Yes, change the plan on this server" checkbox and click the Change Plan button.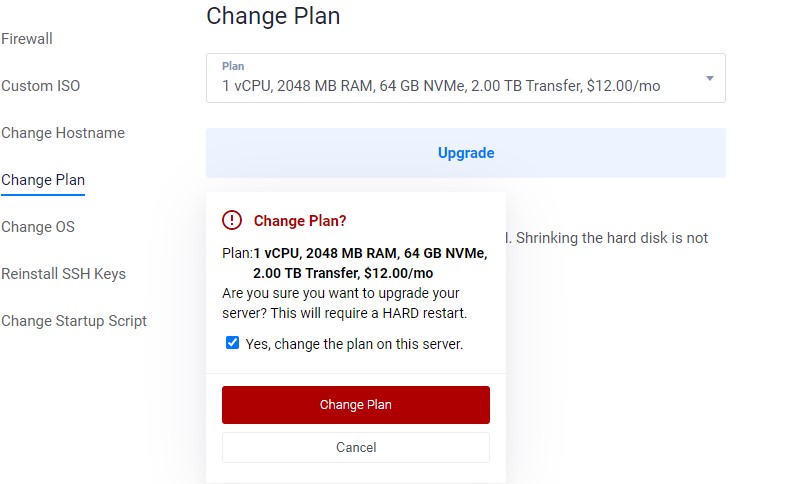 Wait a few seconds and you are done. See Vultr pricing