DigitalOcean is one of the well-known cloud hosting providers for its high-performance and reliable web hosting solutions.
In this review, I will cover everything you might want to know about DigitalOcean so you get a better idea of whether its a great choice for you.
What Is DigitalOcean?
DigitalOcean is a leading cloud computing company that provides cloud web and application hosting infrastructure.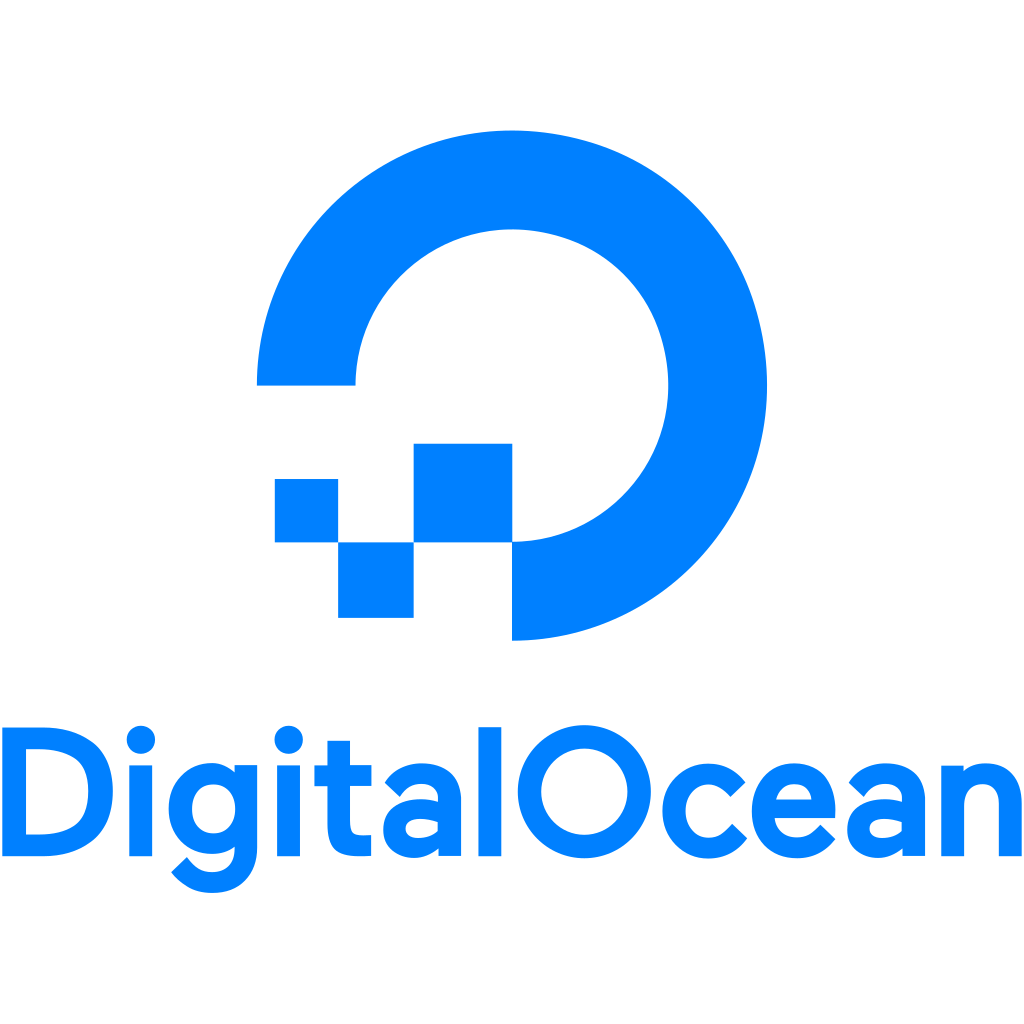 It is one of the best and most famous cloud hosting providers around the globe. It provides many features products including Droplets, which are cloud servers where you can create VPS websites.
DigitalOcean focuses on providing developer-friendly platforms. However, it also provides an easy interface so beginners can manage it.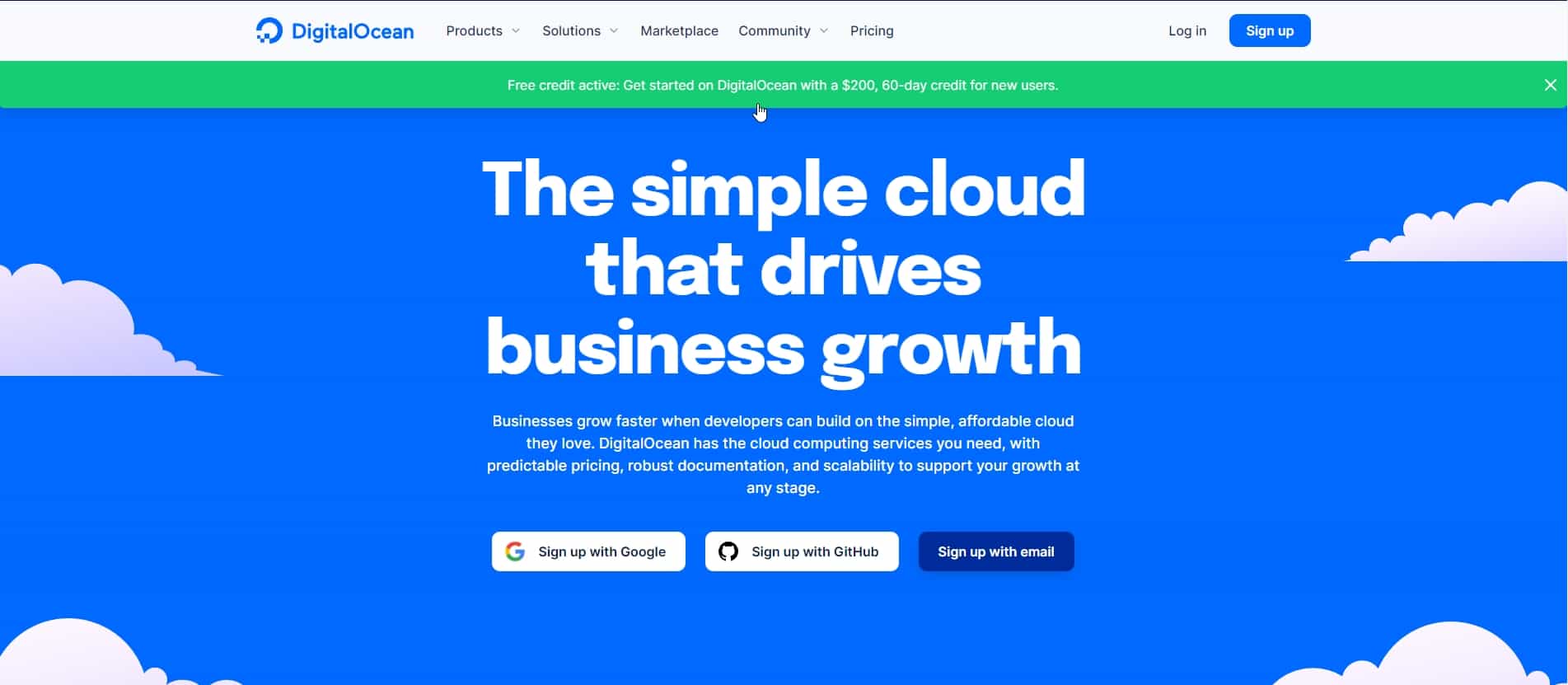 What is DigitalOcean Best For?
DigitalOcean offers cloud computing services for developers, startups, and small and medium-sized businesses. It's best for:
Developers who want to build their apps on a strong and reliable web hosting platform.
Resellers "freelancers" who want to build multiple websites on a platform that makes deploying servers and apps an easy task to do, at the same time at affordable prices.
Website owners who grew their website traffic and want to upgrade their website hosting service
Website owners who want to start their business on a reliable web hosting service for great performance.
Beginners who are willing to learn how to host and install apps on a cloud computing service.
DigitalOcean Pros and Cons
Pros:
Cloud hosting solutions.
Pay-as-you-go payment system (hourly billing).
Low-priced plans.
Reliable hosting services.
Fast loading time.
Uptime 99.99%.
Cons:
No live chat and phone support.
No domain registration option.
DigitalOcean provides many products including Droplets, App Platform, Spaces Object Storage, Volumes, and more.
One of their products is Droplets, cloud VPS servers on shared physical computers but dedicated resources. The prices start at $4 per month.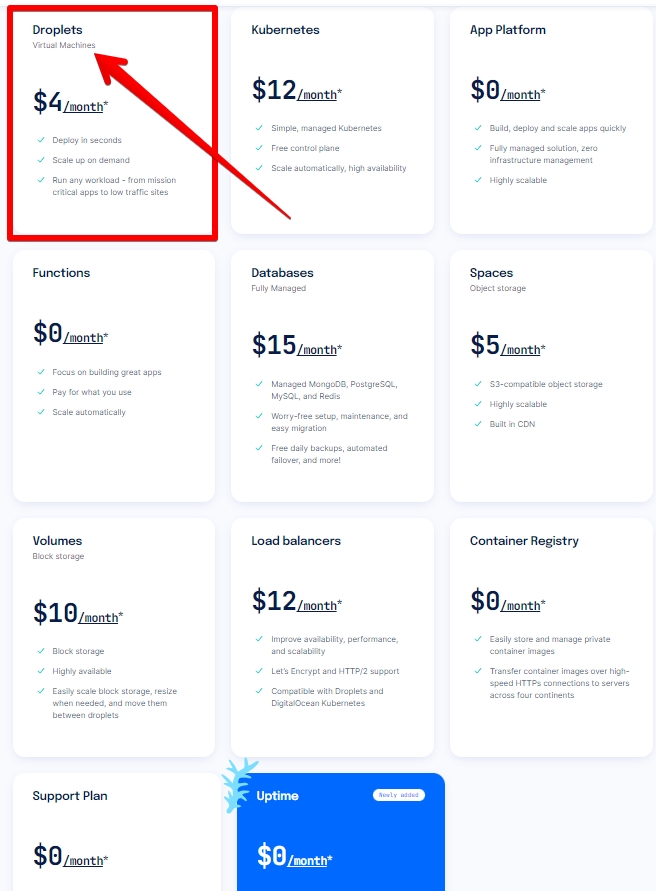 DigitalOcean droplets plans and pricing:
DigitalOcean Droplets has three different plans, they are Regular, Premium Intel, and Premium AMD.
Regular Droplets host your applications on a standard CPU and regular SSD disk. Prices start at $4/month.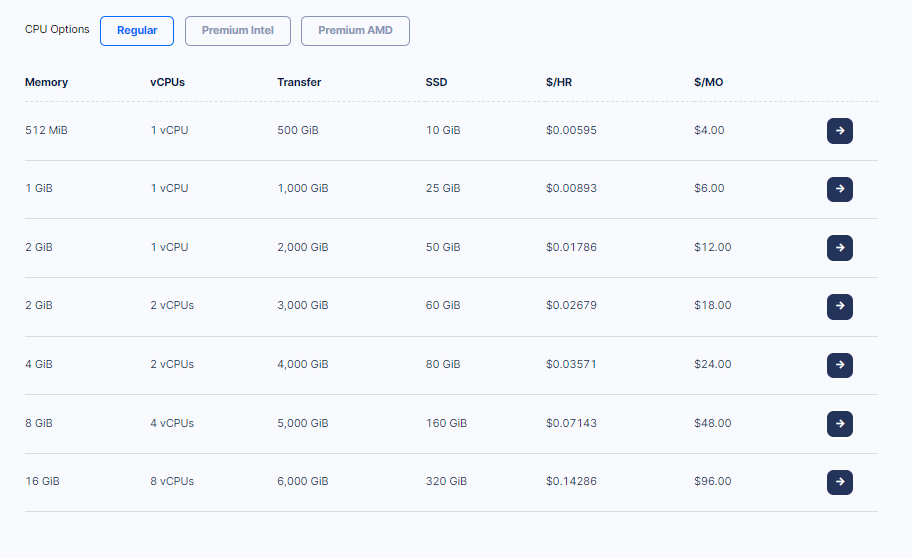 Premium Intel Droplets are powered by the new Intel CPU technology and the faster NVMe SSD disk storage. Prices start at $7/month.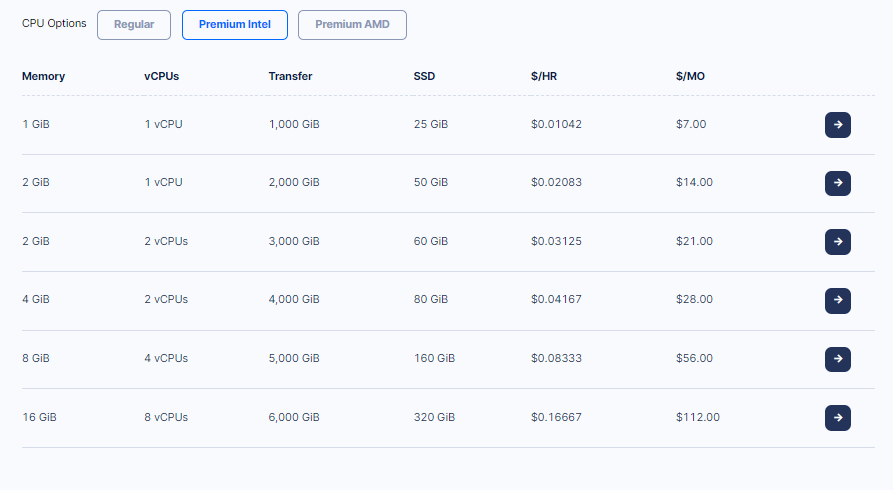 Premium AMD Droplets are powered by the new AMD CPU technology and the faster NVMe SSD disk storage. Prices start at $7/month.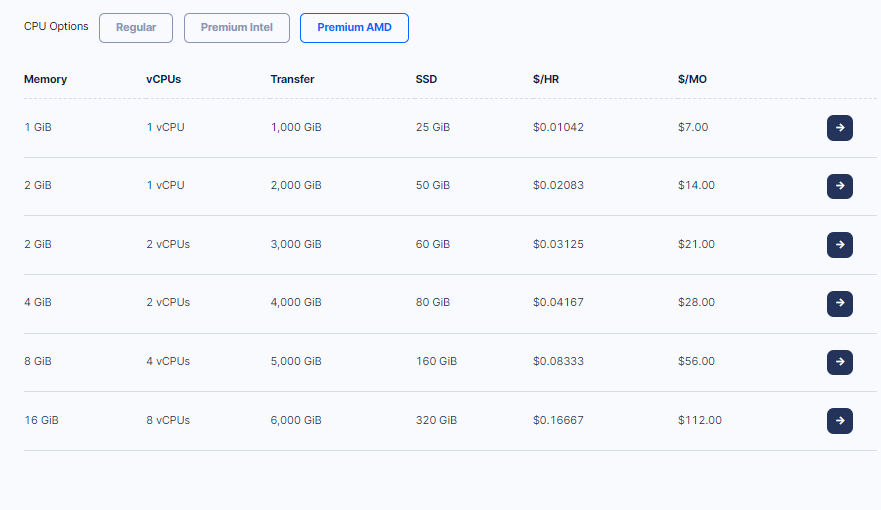 DigitalOcean Performance
Your website should perform very well. Otherwise, you may face serious issues with user experience and SEO. Therefore, It's very important to have a website that performs very great.
DigitalOcean Uptime:
Uptime is essential, it's one of the main factors that should you look at when you sign up for a web host.
With a poor uptime server, your website will go down and the visitors can't access it. This issue will affect your website user experience, as well as your ranking on search results.
DigitalOcean provides a 99.99% uptime which is very good.
Loading speed:
When visitors visit your website and find that it takes a while to open a page, they will leave. Also, faster sites have a bigger chance to rank higher on search results than slower websites.
We put DigitalOcean droplets into tests, it showed significant results regarding loading speed.
Google PageSpeed Insights desktop result: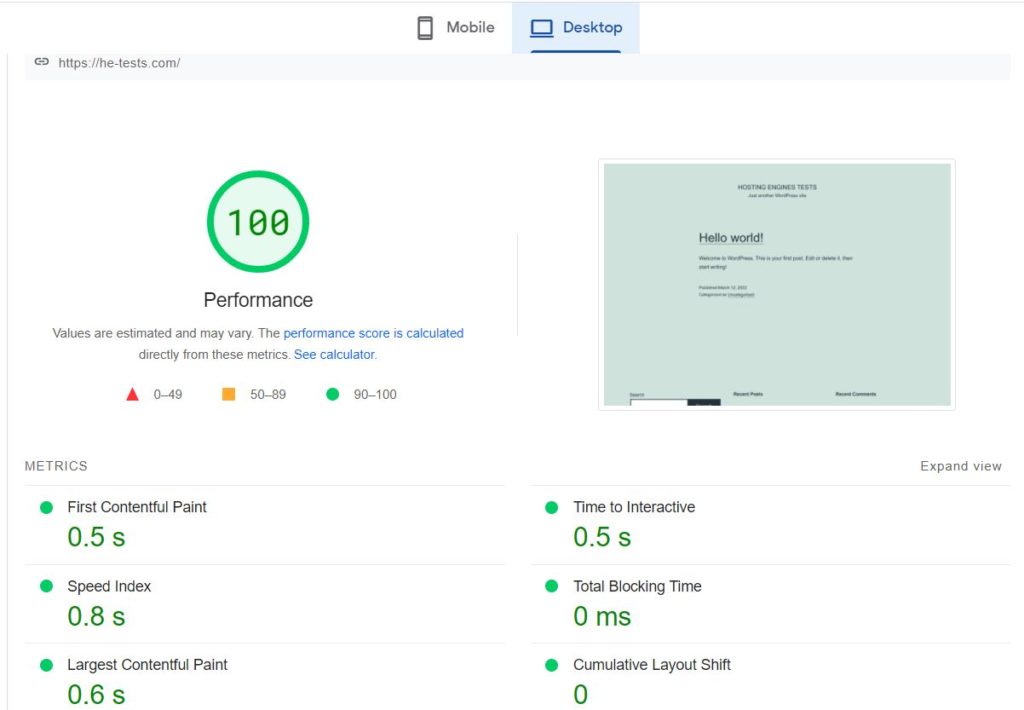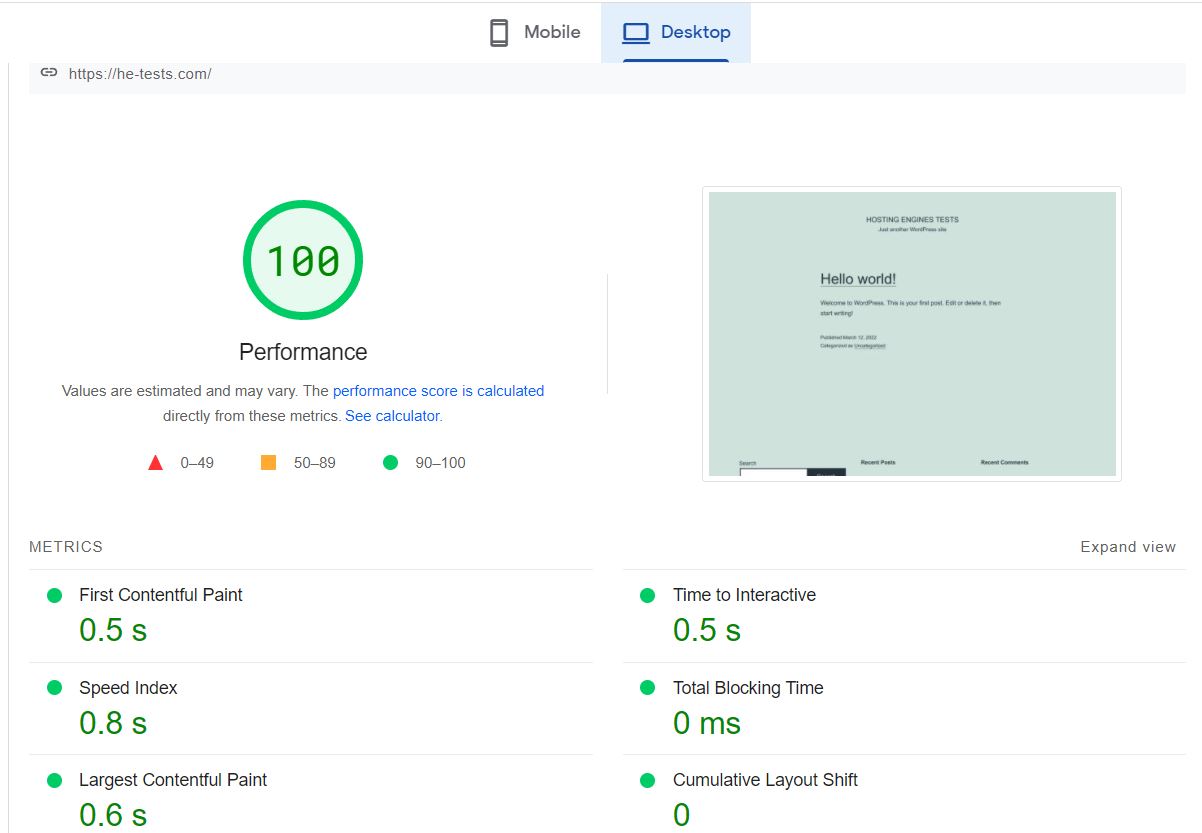 Google PageSpeed Insights mobile result: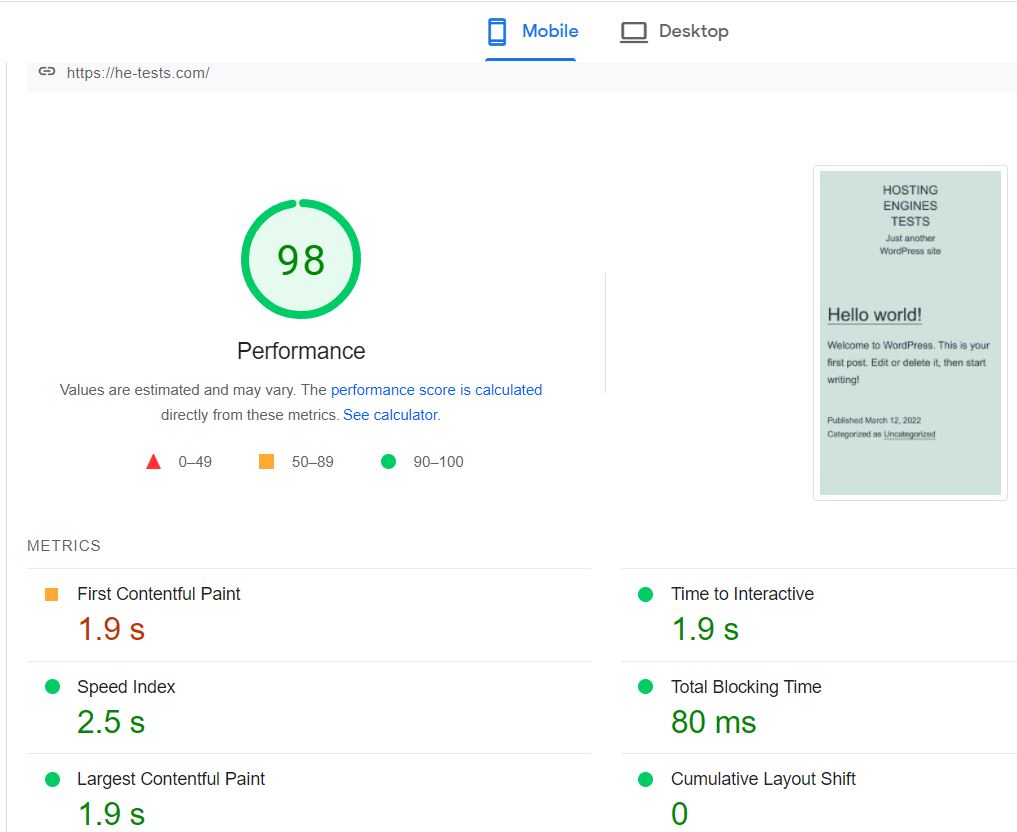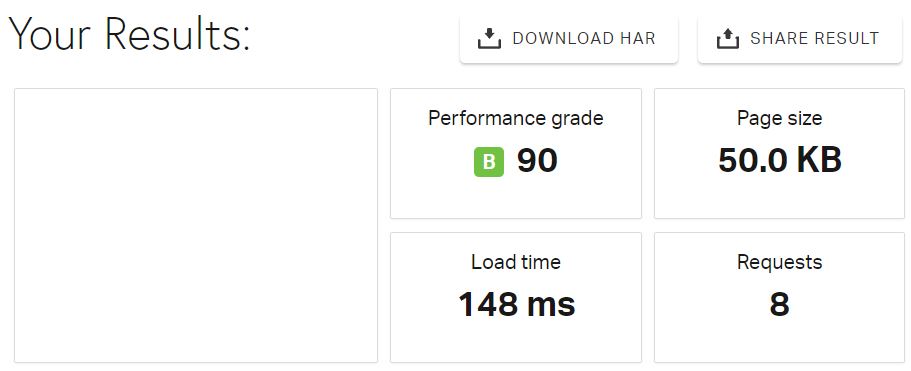 Server locations:
Data takes time to travel. The far your data center is from your visitors, the more time your server needs to deliver a request. This is generally less than one second.
DigitalOcean has 11 data centers in 7 different countries:
New York City, United States: Two data centers.
San Francisco, United States: One data center.
Amsterdam, the Netherlands: Two data centers.
Singapore: One data center.
London, United Kingdom: One data center.
Frankfurt, Germany: One data center.
Toronto, Canada: One data center.
Bangalore, India: One data center.
Sydney, Australia: One data center.
DigitalOcean Support
Because DigitalOcean focuses on providing a platform for developers and is a self-managed service, you will not get the support you want if you are an absolute beginner.
They claim to have 24/7 customer support, but it's for general queries not for customizing your server, and it is only available with email tickets. No chat support or phone calls.
However, they do offer premium support plans starting at $24/month.
Nonetheless, DigitalOcean has a huge knowledge base, tutorials, and a big community that covers almost everything you may need to know.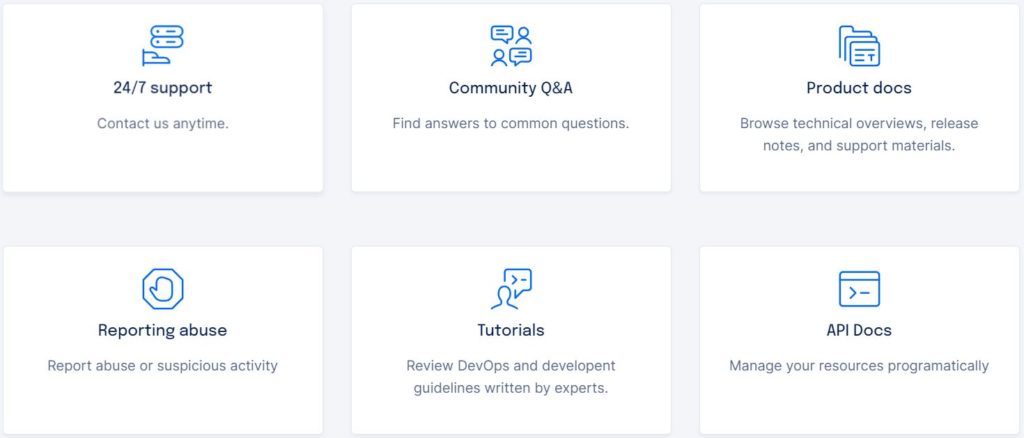 DigitalOcean and WordPress Integration
DigitalOcean provides the WordPress application on their marketplace with one click installation.

Installing WordPress on a DigitalOcean VPS server is an easy task to do. All you need to do is to create a droplet and install WordPress on it, then configure WordPress to add the domain name, username and password, and the SSL certificate.
Additional DigitalOcean Features
1. Backups:
Backups on DigitalOcean are automatically created by creating disk images of Droplets. They are taken once per week, and each backup is retained for four weeks.
Enabling backups for a Droplet adds 20% extra cost to the cost of the Droplet. If your server costs $6/month, with backup enabled, it'll cost you $7.2 per month.

2. Block Storage (Volumes):
DigitalOcean Block Storage or volumes are network-based block devices that provide additional data storage for Droplets.
You add a Volume to your server when you need more storage space but you are not in need of extra resources such as CPU and RAM.
Volumes cost $0.10 GiB per month and range from 1 GiB to 16 TiB. Also, volumes are independent resources, so you can move them between Droplets, but in the same data center.

3. Snapshots:
Snapshots are on-demand disk images of DigitalOcean Droplets and volumes saved to your account. They are basically a clone of a droplet or volume, they provide a full copy of a DigitalOcean Droplet or volume.
You can use Snapshots to create new droplets and volumes with the same files and data. They are charged at $0.05 GB per month.
DigitalOcean Alternatives
There are two cloud-computing raises up whenever DigitalOcean is mentioned, Vultr and Linode.
Vultr is a global cloud hosting solution that provides reliable and high-performance cloud servers. Read Vultr review.
Linode is a cloud hosting company based in the United States that provides virtual private servers. Read Linode review.
Read the full comparison of DigitalOcean, Vultr, and Linode.
DigitalOcean Review: The Conclusion
DigitalOcean is one of the best cloud computing services with many features and products that you can use.
It offers cloud VPS servers with high performance and loading speed at reasonable prices.
We recommend DigitalOcean for all web developers and business owners as it provides a great and reliable web hosting solution.