For most people, the first thing that comes to mind when making money from a website is online stores. However, there are many other ways to make money from your website or blog.
No matter what type of site you have, in this article I will show you methods that can fit your brand best to make money from your website or maximize your earnings from your website or blog.
But before we dive into this topic, you should know that it is unlikely to make money from your website or blog overnight. Or become a millionaire in a matter of months. You can earn a decent passive monthly income reasonably quickly.
The only catch you need to do to make money from your website or blog is to be ready to put in the effort and dedication to achieve success In the short term. you have to work hard and spend some of your time daily.
A blog is an online platform where you can write and share your articles on individual subjects and deliver your thoughts to visitors.
The average profitable websites make around $2000 monthly in a few months of getting launched. $5,000 to $10,000 monthly after one or two years depending on the effort you put in. While others are getting up to $150,000 a month and even more.
There are a lot of methods you can choose from to monetize your website or blog whether it is a full-time job or a side hustle. You don't have to implement them all. You can focus on what suits you best and what you like the most. Keep reading to see how you can effectively do this.
Own a Website:
Since you want to make money from a website or a blog, you need to own a website.
If you already have a website, then skip this paragraph to the next one. If you don't, click here to know how to make a website step by step.
You need to have a website to make money from it. Regardless of our guide on how to make a WordPress website, you need to have a Domain Name for your website and sign up with a Web Hosting Company to host your website.
Domain Name:
Domain Name is your website's address on the internet. It is the URL visitors type in to visit your site, such as www.yourdomainname.com. It costs around $7.98 on Namecheap one of the best domain name registrars.
You can generate domain idea names by putting a keyword related to your niche on a domain name generator.
Web Hosting:
Web Hosting is an online service that allows you to publish your website files onto the internet. So people can access and visit your website through their internet browsers. Web hosting companies provide servers to rent and store your website data on it.
The good news is hosting plans are very cheap, starting as low as $2.59 per month on Dreamhost one of the fastest shared hosting providers for brand new websites or websites that have low traffic.
Prices Start at $10 per month on Cloudways one of the best cloud hosting providers for more performance and speed boost.
Read also:
Create a WordPress Website On Cloudways.
Create a WordPress Website On Dreamhost.
Here are the 10 proven ways how you can make money from your website or blog
Affiliate Marketing:
Affiliate marketing is the process of earning a commission by promoting a product or service made by another company or advertiser.
The company or advertiser receives new potential clients who earn money from them in exchange for providing the service you announced to them, and you receive some money in return for bringing customers to the advertiser.
You get paid every time you drive a sale or provide value to the advertiser. Also, affiliate programs are usually free to join. so don't worry about that.
There are Affiliate Marketing software connects merchants to affiliates such as ShareASale, so the affiliates use one platform to promote hundreds of products as an affiliate without registering with all of them individually.
Affiliate marketing is one of the best ways to make money from your website or blog. It is a passive income business model, and it doesn't require money to start with and you don't need to do any kind of customer service. That is taken care of by the company that created the offer in the first place.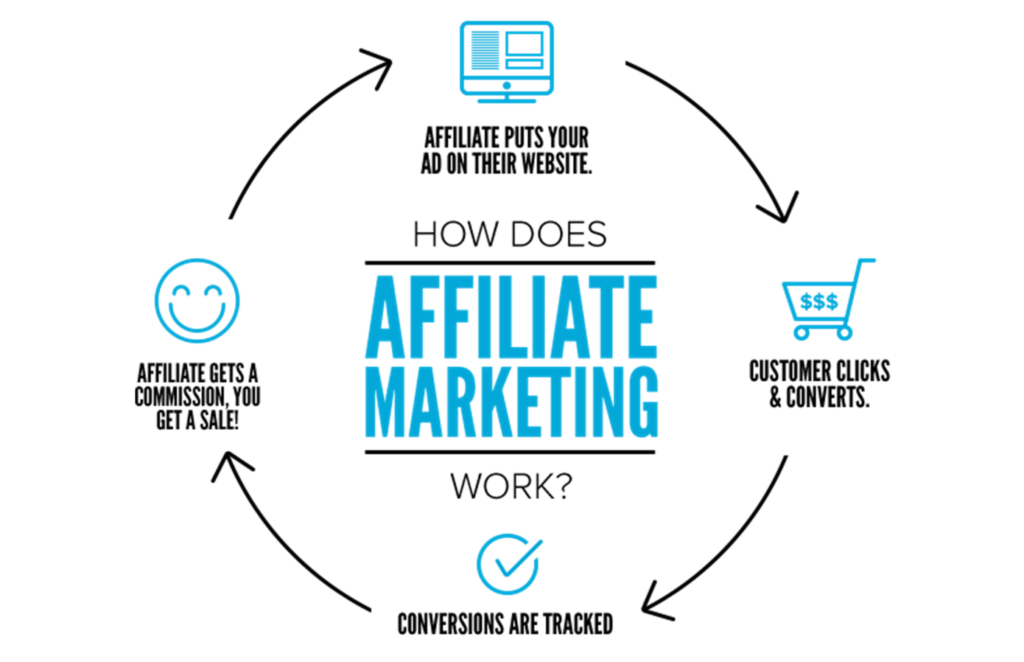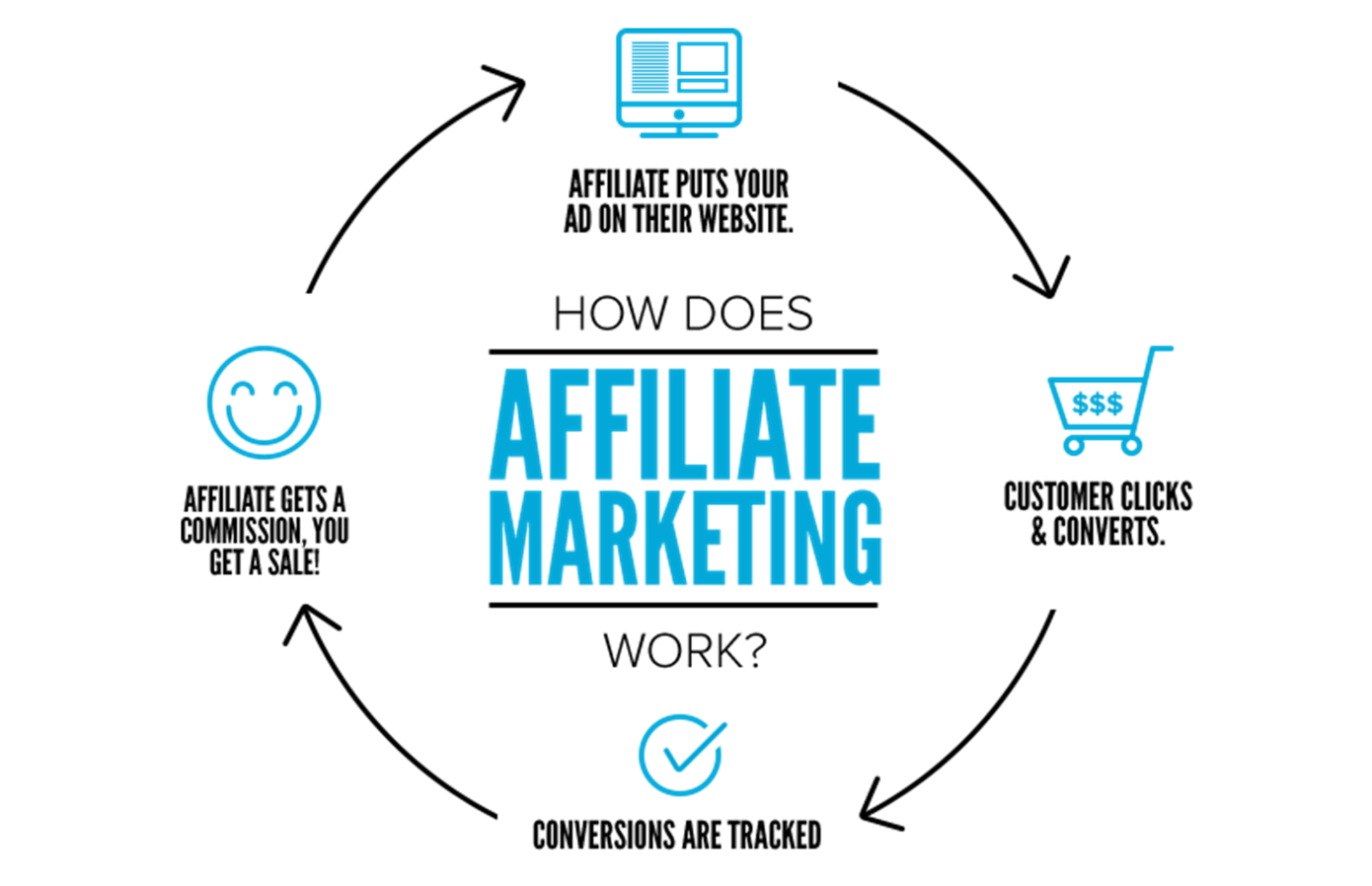 How To Promote Any Product?
Choose a product you would like to promote on your website related to your niche (example: coffee makers).
Sign up for its affiliate program (example: Amazon associates). Go to the website and search for their affiliate program. Or simply use google search (example: coffee makers affiliate).
After you sign up and get approved –not all the affiliate marketing programs require approval– then you will get your affiliate link.
Get your Affiliate link (example: https://amzn.to/3CgPXy6). any affiliate program you apply for will give you a custom link to use to promote their products.
Promote the link on your website or blog. If you don't have a blog website click here to create a new one step by step
Make a sale and grab your money: if any of the traffic you send through your link and buy any product, you get a commission depending on the affiliate program.
There are two types of commissions companies pay you, recurring commissions and bounty commissions.
Recurring commission: as long as your clients buy the products or the services and continue applying to those products, you get money on regular basis. So, going with the recurring commission method will generate more money for you.
Bounty commission: you get paid once you drive a sale.
Some advertisers give you two options to choose from them while others provide just one option.
Build an Email List:
An email list is a special list of names and email addresses of people who gave you permission to send them updates and promotions from your business.
You can build your email list and send bulk email notifications to everyone regarding your blog updates, online store, or other business services.
Because email subscribers joined your email list from your website and verified their identity by clicking on a link, they are extremely interested in what you have to offer. This is why they are more likely to convert into paying customers.
This makes sense if you think about the reasons that make email an incredibly powerful communication channel and one of the best methods to make money from your website or blog.
Big-name brands learned this lesson a long time ago, and that's why they spend thousands of dollars on social media campaigns to get people to sign up for their email lists.
They understand that email marketing is the best long-term investment with a much higher return because people will continue to get their message at a very low cost for a longer period of time.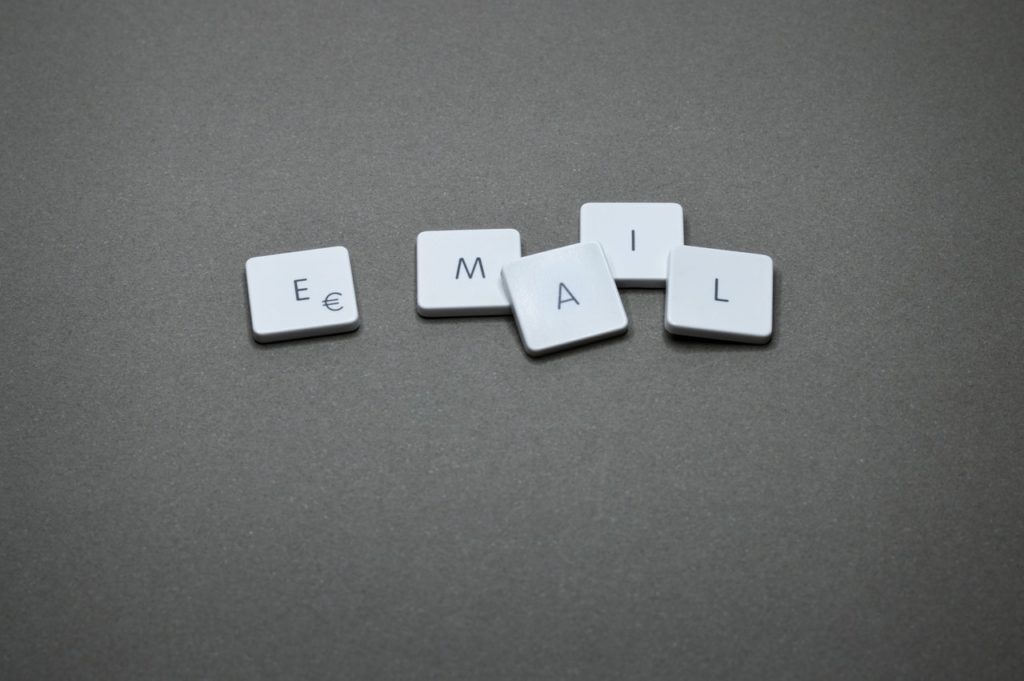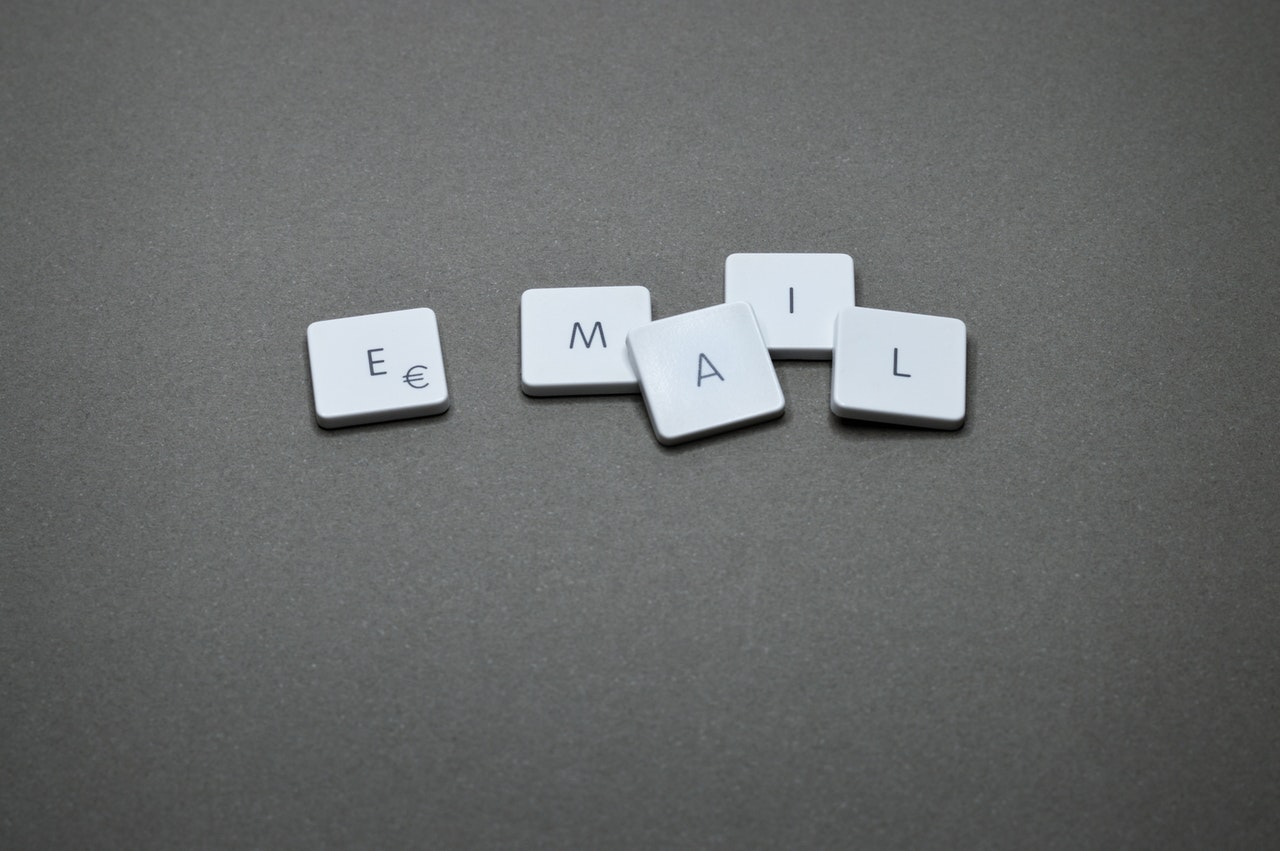 Why Building an Email List is Important?
Email is very direct and personal. it allows you to land in a user's inbox. Therefore, it provides you with the opportunity to create personalized campaigns and original content. There is no ranking system limiting your reach.
The person who fills out a form to sign up for your email list and confirms his email address is probably interested in your services and what you are offering. and they are much more likely to read your email.
By segmenting your email list -Since you already know what they like-, you can deliver highly relevant offers to people interested in your product or service.
Big names like Google, Facebook, Twitter, or other social media platforms can use it to rank on higher results by knowing SEO. but since you don't own these companies, they may change their policies at any time. You may lose all the effort you put into SEO. On the other hand, you own your email list, and it is not influenced by the decisions of other businesses.
People read emails in the privacy of their inboxes. The message is not on a public timeline or newsfeed. They can ask you questions directly in private with confidence. This helps build trust and connection
Every internet user has at least one email account. Recent research conducted by Radicati found that there are 3.8 billion active email accounts. That's half the population of Earth. People check their email inboxes several times a day, which offers you a chance to communicate with them whenever you want.
What Do You Need to Start Building an Email List?
Two things you need in order to build an email list, they are fairly easy to set up, and none of them require programming or design skills.
The first thing, is a website. Create a website if you don't have one.
Second, sign up for an email marketing service to create your email list. one of the best, is Get Response.
eBook Publishing:
The word "ebook" stands for (an electronic version of a book). An ebook is a book made available in digital form that can easily be read on a computer or handheld device. It can be formatted in text, images, or both.
Publishing an ebook is easy. You can write it yourself, hire a book writer from Fiverr, or use an ebook creator website such as Canva.
eBook publishing not only generates money for you, but it's also passive income which means you publish it once and you get paid every time someone buys it.
In 2017 alone, there were 266 million eBooks sold! That statistic alone proves why eBook publishing in 2021 is a must for any author.
How To Create And Publish Your Own eBook:
Write your eBook: it's easy to write an ebook, it shouldn't be extremely long as a novel. You may write many pages with some images and that's it. If you don't want to write it by yourself you can hire a writer from Fiverr.
Publish your eBook: You need a platform to publish your ebook on it, it could be your own website or blog, or any platform such as Amazon KDP.
KDP allows you to self-publish eBooks and paperbacks for free. It gives you direct access to your book on Amazon and allows you to create a product detail page for your book. It also gives you the option to expand your book's availability on a global scale, making it more accessible to readers around the world.
Earn money from your eBook: Once you did publish it, it's time for you to earn money from it every time someone buys it. And you can publish ebooks as much as you can.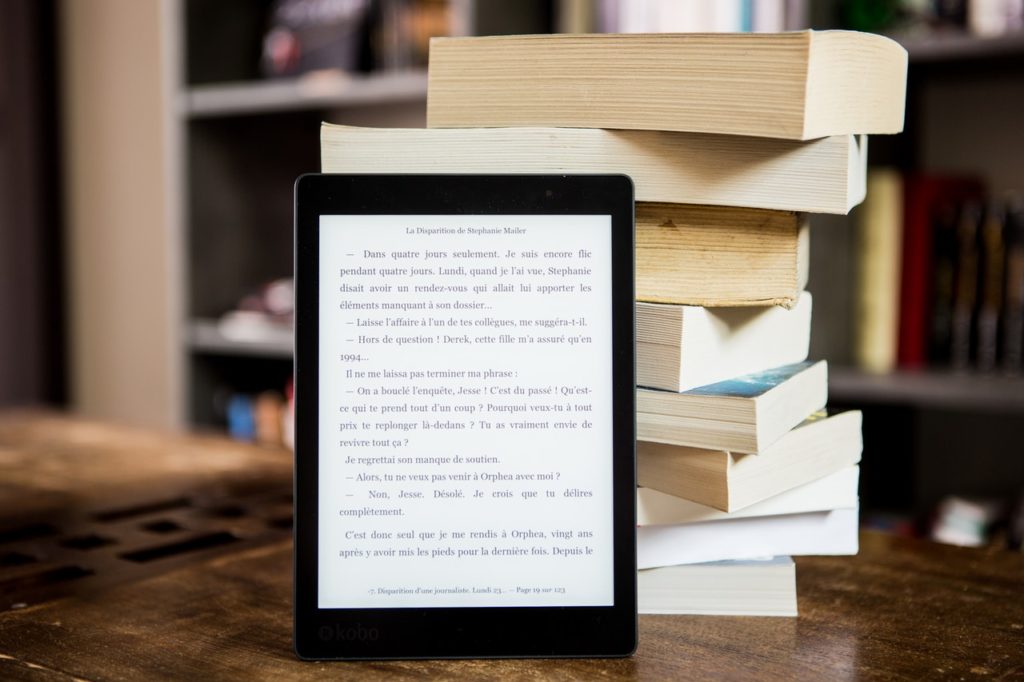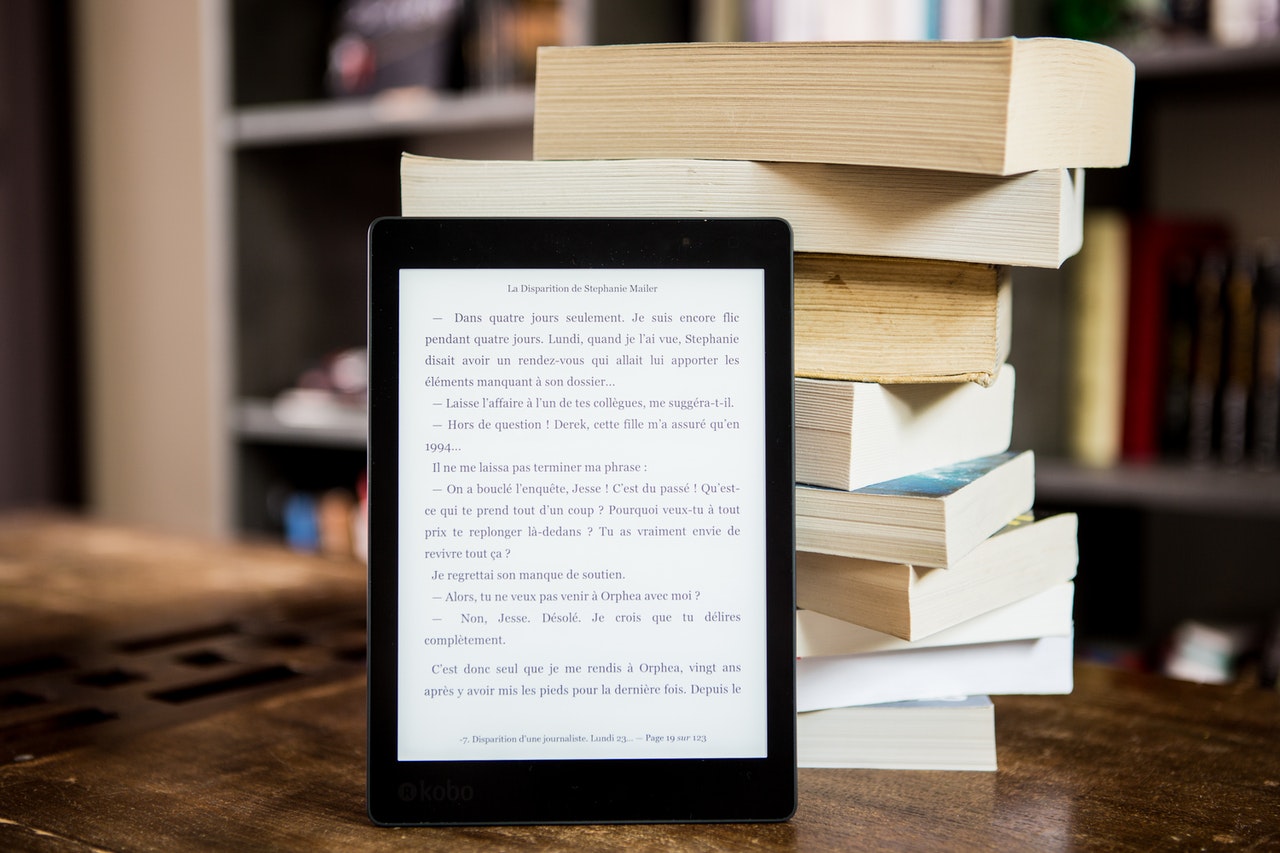 Sell Your Own Products:
Online selling has completely changed the way we think about starting a business. Coming up with your product is the first step in opening your own business.
You can create an online store on WordPress website builder easily, just select the right web hosting provider and choose your domain name, then make your own products whether it's physical products or it's digital products like ebooks.
Digital products seem to be better than physical products. Unlike physical products, digital products do not need to be shipped to the person who ordered them, they just purchase the product. As well as you can upload one digital product and keep selling it endlessly.
You can advertise your own products to your audience and provide them with information about it whether it's physical, digital products, or services.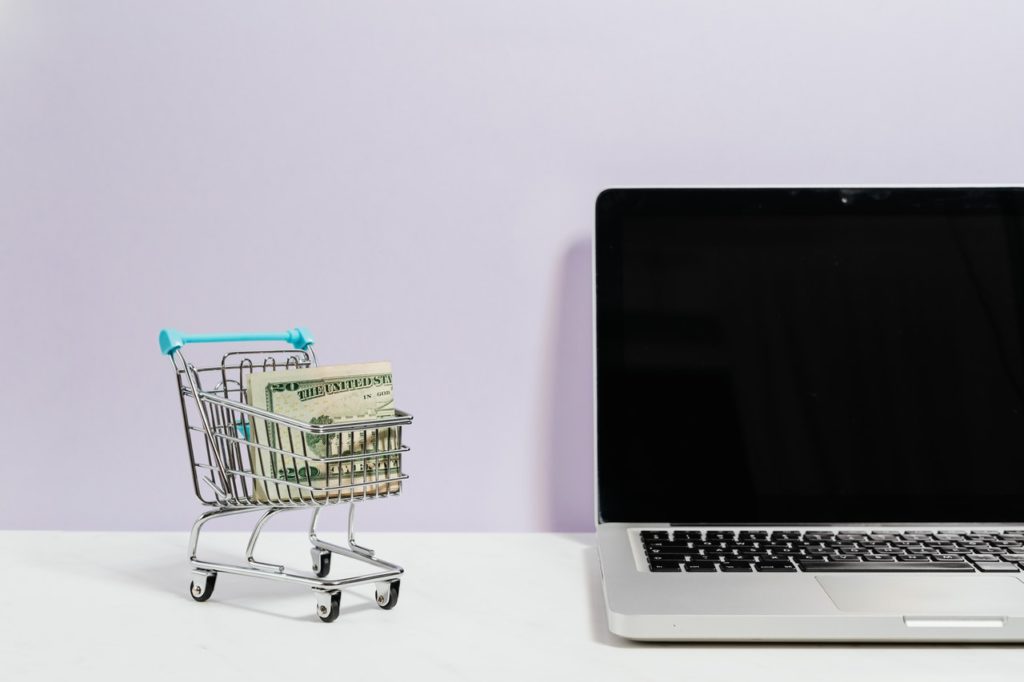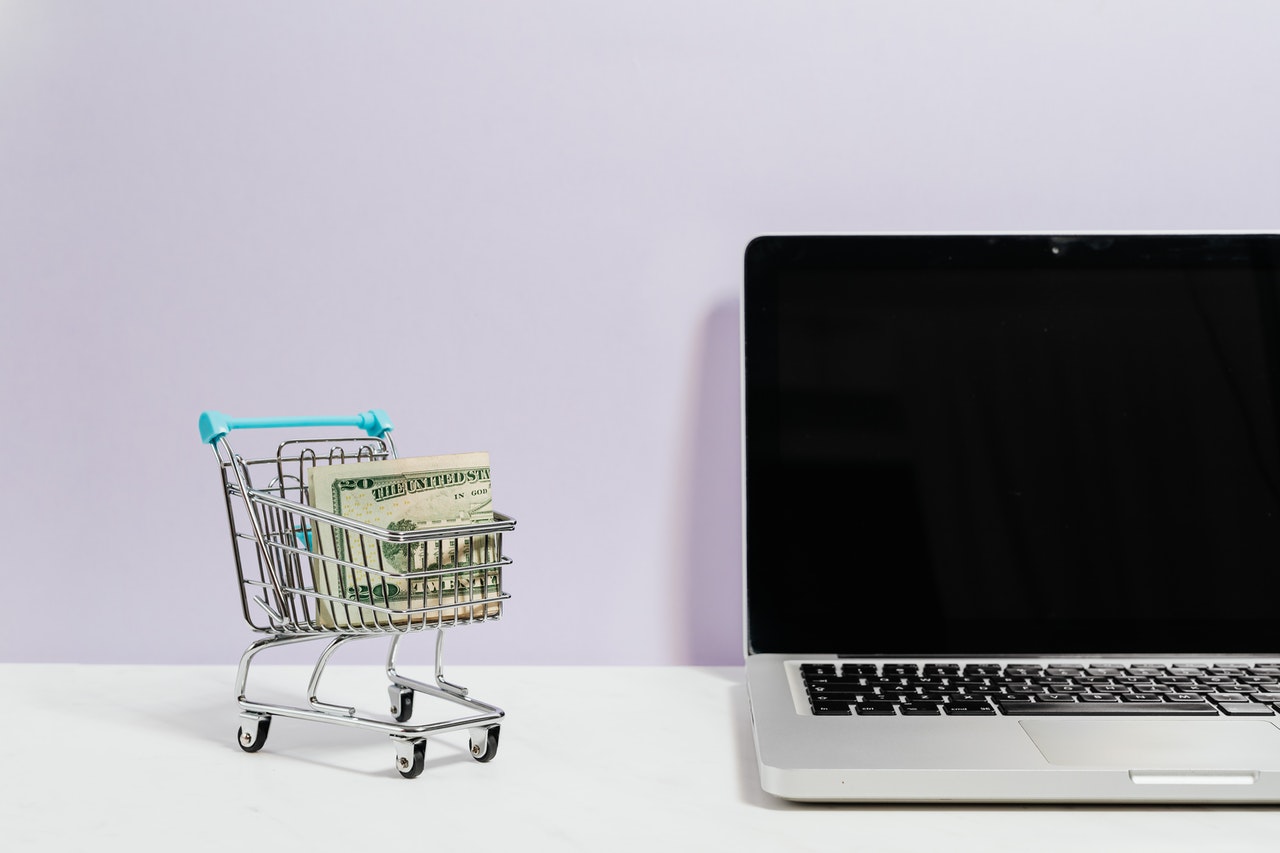 Create An Online Course:
Creating an online course is expanding faster than ever before. and learning online has become an essential part of how we teach and learn.
You make videos about what you are an expert in, then publish them online and charge money for them. Once again you put in the effort once, and you get money passively.
Online courses are simple, affordable, accessible, and downright effective education tools.
According to market research firm Global Industry Analysts, the online education industry will grow from $107 billion in 2015 to $370 billion in 2026.
Online courses had overtaken traditional education in all aspects. People are seeking online courses as a viable option for other education streams. Even universities and schools across the world are starting to offer more online learning resources.
The future of education isn't in a traditional classroom—it's on the desktop or mobile device you spend most of your day on already. Needless to say, online courses are hot right now. And looking at its trajectory, you're not too late to the game—you're right on time to catch the wave.


Sell Ad Space On Your Website:
Ad space is an area on a web page where an advertisement can be placed. Ad space is commonly present at the top and bottom of websites, as well as in the sidebars and sometimes in the middle of articles. The ads in these spaces take different forms, such as display ads, banner ads, video ads, text ads, and native ads.
Publishers will set aside ad space on their websites to help drive revenue from their visitors.
Instead of acting through third parties, you directly sell advertising space to media buyers. Therefore, 100% of the advertising budget will go directly to you. No more bothering about traffic, visits, or conversions.
Monetizing your website by selling ads is a great way to make money online and supplement your monthly income.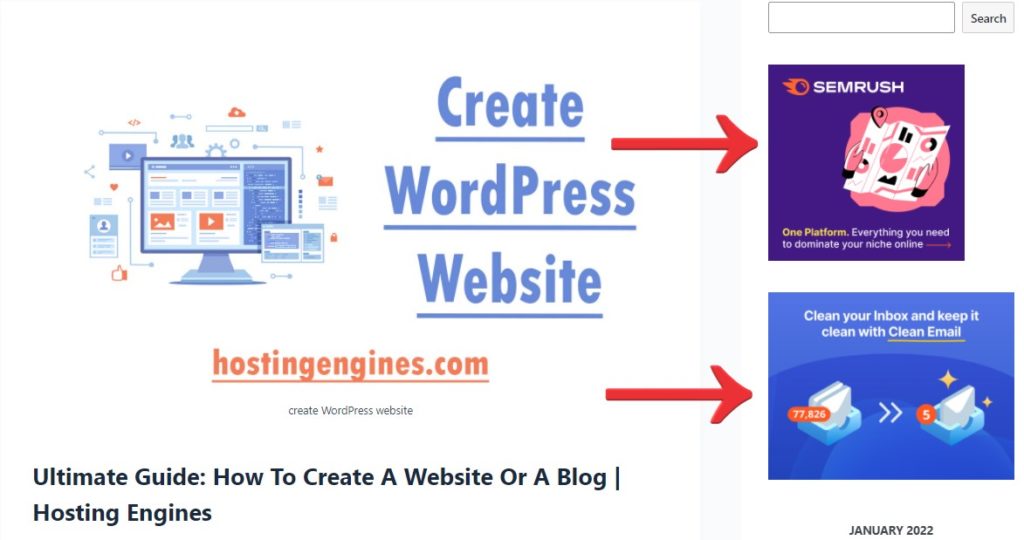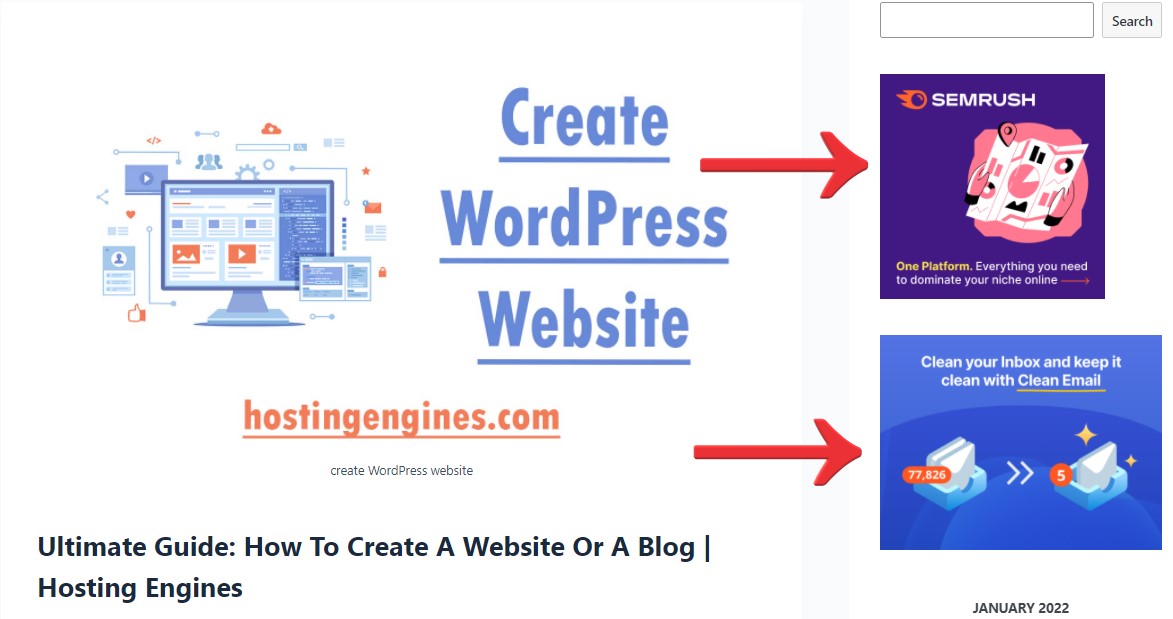 Requirements To Be Prepared To Sell Ad Space:
Your Own Website: This may seem obvious, but if you want to make money selling ad space, you have to have your own website. For help with this. Learn how to make a WordPress website.
Site Traffic: There is no way anyone is going to pay you to advertise their products on your website if there isn't sufficient traffic coming to your site every day.
Quality Blog Content: Companies that want to promote their products and services on your website want to take advantage of the traffic that comes to your site every day. They also want to know that people who visit your site do not leave immediately because you are not providing high-quality and valuable blog content.
Design and Functionality: Your site visitors should be able to navigate your website easily. This increases the exposure they'll have to the different ads you have displayed on your site.
Publish Sponsored Posts:
Sponsored posts are those articles you get paid for by third parties (advertisers) after both parties have come to an agreement about the conditions of publishing them on your website.
You can reach out to them, or else they might contact you for (writing &) publishing content regarding their products/services. You can even hire external writers to write this for you. There are tons of content and essay writing services like the ones on Fiverr.
Sponsored posts are typically bought to increase reach, engagement, or brand awareness. They can be promoted to existing, new, and lookalike audiences. A sponsored post is basically an informal version of a paid advertisement.
Start Dropshipping:
Dropshipping is one of the most common strategies to make money online.
It's a business method where you start an online store and sell products to your buyers without ever actually stocking the items themselves. Instead, the store purchases the item from a third-party supplier and has it shipped directly to the customer.
The biggest difference between dropshipping and the standard retail model (online stores) is that the selling merchant doesn't stock or own inventory. Instead, the seller purchases inventory as needed from a third party. The seller doesn't have to handle the product directly.
Shopify is one of the best providers when it comes to dropshipping.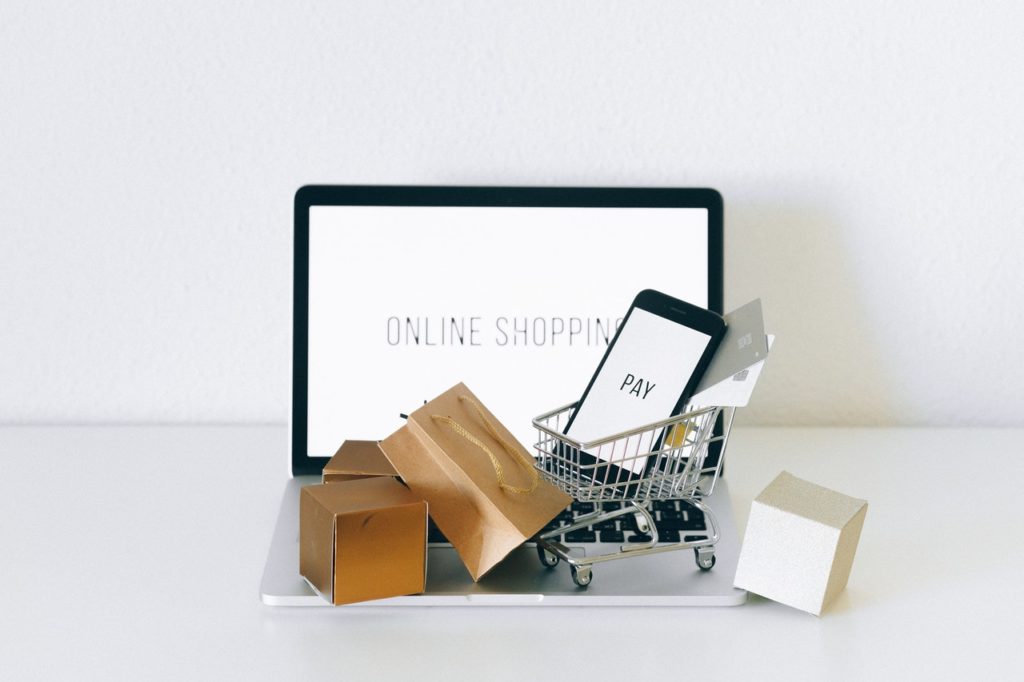 Become A Freelancer ( Sell Gigs ):
Freelancing means working as an independent person rather than being employed by someone else. Freelancers accept payment in return for providing some sort of service (gigs). That agreement is generally part-time or short-term.
Freelancing provides a lot of flexibility and control to the individual. Most freelancers choose their own hours, the work that they do, and the clients they work with, and may even be able to work remotely.
Graphic design, digital marketing, writing, translation, animation, and more all are types of gigs you can make as a freelancer.
Let's say for example you are an interior designer. You provide your service as an interior design freelancer on your own website or in whatever place, you find someone in need of your interior design service. The person buys your service, you get paid, and he gets his interior design.
According to that same 2019 study, the median freelance income is $20-28 per hour. Of course with so many different freelance jobs available, that number can vary quite a bit.
Example for gigs prices: transcription services may only earn $5-10 per hour, while software engineering roles may earn $75 or even hundreds of dollars per hour.
Generate Leads For Other Companies:
The lead generation model is another viable option for monetizing a website. Through content on your website, you should attract users that can be registered as qualified leads that a company will use to turn into customers/clients.
Every company needs sales. However, the company first needs to focus on generating leads. So it's very important that the leads should be qualified, for you to get paid for bringing them to that company. The payment models are either pay-per-lead or pay-per-call.
Once you find a lead generation offer to promote through your chosen network, the next step is to start generating leads so you can start getting paid. The only way to generate leads is by driving web traffic to your link.
A lead is a person or business that expresses interest in the products & services you promote by submitting their info, which is then used to follow up with them with a view to converting those leads into sales.
Lead generation is the process of putting potential customers in touch with companies that may be of benefit to them, here's an example:
If you run a website that's geared around recipes, you could work with cooking brands to put them in touch with your niche and then bring qualified leads to them.
It's different from affiliate marketing, in that you're not trying to get people to buy a specific product – it's more about showing them a service they may be interested in.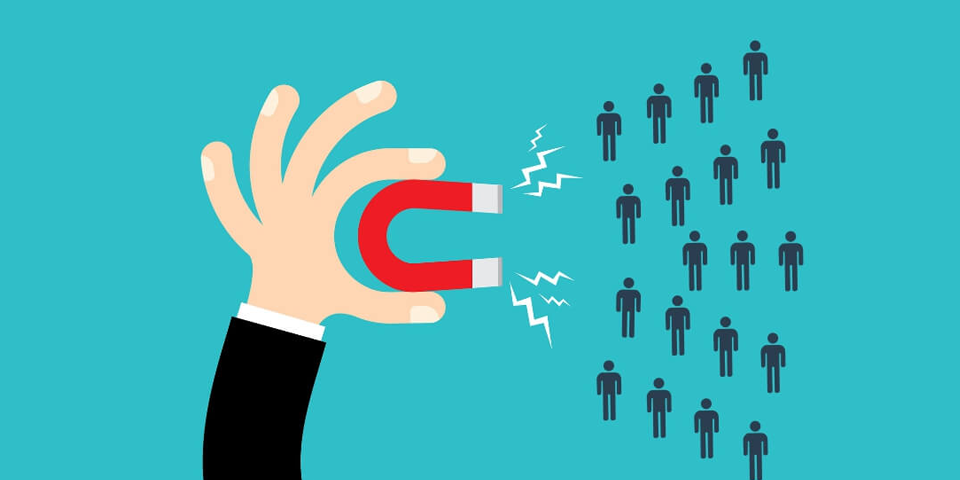 Add a Membership Forum:
Membership websites refer to content that is continuously delivered to users, in exchange for subscription payments. The content provided to users must be valuable, useful to them, and unique. Also, it should be provided on a continuous basis, for users to get it in exchange for a fee that covers their membership.
There are plenty of subjects you could tap into for building a worthwhile forum, all you need to do is choose one that you already have a good deal of knowledge. Alternatively, you could add one to a site you have now, which can be an excellent way of monetizing your existing traffic.
This isn't one of the most obvious ways to make money online, which is precisely why it is something of an untapped market for generating income.
Building a forum or community can take a bit of effort initially, but there are a lot of rewards to be had. It might also be a lot cheaper than you think since there are plenty of providers who will let you have the software and hosting you'll need completely free of charge.
Also, the forum or community is an excellent way to rank high on search results. The visitors have a reason to return to your website because they know there will be regular fresh content on there. Therefore, search engine spiders will tend to visit your site more often too, which can eventually result in a higher ranking.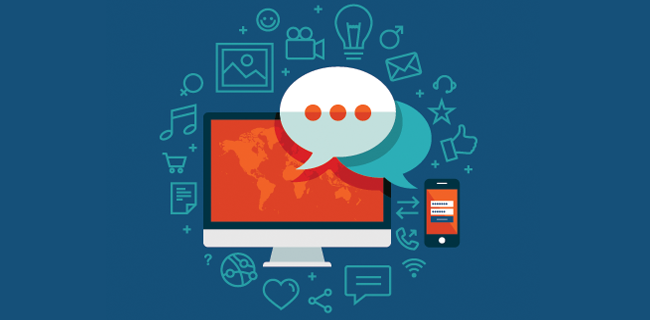 How Do You Make Money From a Forum?
Well, it depends on the subject of the forum, but you can charge a fee for people to gain access to it if you provide them with decent information and there is something worth gaining for the money.
You could also think about building a community or forum where basic membership is free, but in order to get access to premium features, you would need to pay a small monthly fee. This strategy often gets a better take-up rate as people get the chance to sample what the site is like before deciding whether or not to pay the extra money.
It's essential to search a lot before you get involved with anything like this because you want to make sure your paid membership options are desirable enough to bring in customers.
If you end up giving your subscribers something they can get elsewhere at no cost whatsoever, then there is no reason for them to carry on subscribing to you. That's a good point to bear in mind when you get started.
So if you have some ideas on creating a forum, community, or members-only site of your own, then start making steps towards making them a reality. You might find those ideas hold a monthly income for you that you only need to start tapping into.
Recommendations:
Now after you read all these great types of making money from your website or blog, it's your turn to choose from them what you like the most and start implementing what you read and knew about the ones that you have chosen.
Start building your own brand and business by starting building your website now if you don't have one already. Use this guide to create a WordPress website to know how to make a website easily.
Then start affiliate marketing to make money from your website or blog method because after you build an audience or visitor it's likely the most effective way to generate high passive income.