You might've heard or read about Cloudways web host, and asked yourself is Cloudways a good web hosting?
To fully answer this question let's look at Cloudways from the users, Google, and website visitors' perspectives.
The users "me and you" look for the cost of the web hosting, and seek a web host that is good but offers their services at a reasonable price. Also, customer support is an essential feature for non-developers.
Google loves websites that perform very well, Google loves fast-loading web pages and websites that are running smoothly and stably. Google wants to satisfy its visitors so they won't leave it at any cause.
Website visitors are more likely to leave your website if your website is facing a serious issue with uptime or slow-loading pages. Or even decide not to come back and visit your website again. So you may not get the traffic you aimed at all.
Before we answer the question Is Cloudways a Good Web Hosting? let's answer the question what is Cloudways?
What is Cloudways?
Cloudways is a managed hosting Platform as a Service (PaaS) that provides managed cloud hosting services. This cloud computing service is powered by leading Infrastructure as a Service (IaaS) companies.
These companies are DigitalOcean, Linode, Vultr, Amazon Web Services, and Google Cloud Platform.
Cloudways get the server from any of the above companies and manage it for you, so you won't do any configuration or hire a developer to set things up for you. Cloudways provides a clean dashboard any developer or non-developer can work with.
That being said, let's see and compare Cloudways and other web hosting providers to see if Cloudways is a Good Web Hosting.
1- Cloudways Plans and Pricing
Cloudways doesn't really have data centers or hardware server machines. Instead, it creates servers from other web hosting providers and supports and manages them through their platform with the addition of many features by their side.
That's why Cloudways has different pricing for the different VPS servers you might want to signup for.
To fully understand the nature of the Cloudways platform and know if it is a good web hosting, let's dig deep into it.
What are Cloudways Plans and Prices?
Cloudways partnered with DigitalOcean, Linode, Vultr, Amazon Web Services, and Google Cloud Platform. When you sign up for Cloudways, you will be eligible to create servers on any of those five VPS services.
Every one of these companies has different plans with different pricing.
Of course, Cloudways has partnered with other services such as Rackspace Email, Elastic Email, Cloudflare, though we are talking only about servers right now.
On DigitalOcean for example, you get a server with dedicated resources, 1 GB RAM, 1 CPU, 25 GB Storage space, and 1 TB bandwidth for $10 per month. And you can host on that server as many websites as this server with these resources can handle.
This server with these resources on DigitalOcean platform costs $5 per month which is half the money Cloudways charges.
And the reason behind that is that on DigitalOcean it's not as easy as Cloudways. You can create a server and a website on Cloudways with ease. On the other hand, it takes many steps to get your website live on DigitalOcean servers.
That doesn't mean it's difficult to host a website on DigitalOcean, it's just not as easy as on Cloudways for beginners. Read DigitalOcean review.
Also, no one from DigitalOcean is willing to help you configure your server from DigitalOcean support, while you can get 24/7 free customer support on the Cloudways platform.
Hence, that amount of money Cloudways proclaims makes sense in addition to the features and add-ons that Cloudways offers. Especially when you compare Cloudways managed with its competitors as you will see later in this article.
Cloudways Plans and Pricing Compared to its Competitors:
When we say Cloudways competitors, we deferentially mean WP Engine and Kinsta. They are the alternatives to Cloudways. But the big question here is what are the major differences between them.
Cloudways, Kinsta, and WP Engine provide managed hosting solutions. all three web hosts are great when it comes to hosting a managed WordPress website. So, let's see what they provide for the cheapest plan
Cloudways' cheapest plan compared to Kinsta and WP Engine:
| | | | |
| --- | --- | --- | --- |
| Cheapest | Cloudways | WP Engine | Kinsta |
| Name | 1 GB DigitalOcean | Managed WordPress | Starter |
| Websites | Unlimited | 1 website | 1 website |
| Storage | 25 GB | 10 GB | 10 GB |
| Bandwidth | 1 TB | 50 GB | 25,000 |
| Max visits | Unlimited | 25,000/mo | 25,000/mo |
| Money back | Pay as you go | 60 days | 30 days |
| Pricing | $10/mo | $25/mo | $30/mo |
By comparing these three platforms, we can see that there is a huge difference between Cloudways on one side and WP Engine and Kinsta on the other side.
Even for a plan that is nearly three times less, Cloudways offers much more resources on its server sizes.
Cloudways is Pay as you go Payment System:
Cloudways is a Pay-as-You-Go service, you only pay for the resources you consume. You will be invoiced for the services used in any given month at the start of the following month.
If you launched a $10/month server for 3 days and then destroyed it, you will only be invoiced $1. You will only be charged for the time that the server was running.
2- Cloudways is a Cloud Web Hosting
Unlike all types of web hosting, cloud hosting is the most recommended for your website hosting and performance. That's due to many reasons, mentioning some of them:
low cost: Unlike other types of web hosting, you pay only for the cloud services you use. Also, it eliminates the expenditures of the resources needed to run and manage your own infrastructure.
Fast servers: Cloud computing services provide self-service and on-demand, which reduces the pressure on the applications. And that's what makes it even faster.
Reliability: Cloud hosting hosts, your websites on many of their servers, so that when any server fails to deliver your content, another server will do the job.
Scalability: On cloud servers, you can easily upgrade or downgrade your resources to the number of resources you need.
Security: Cloud companies provide many security features and technologies for customers to keep their data and applications safe.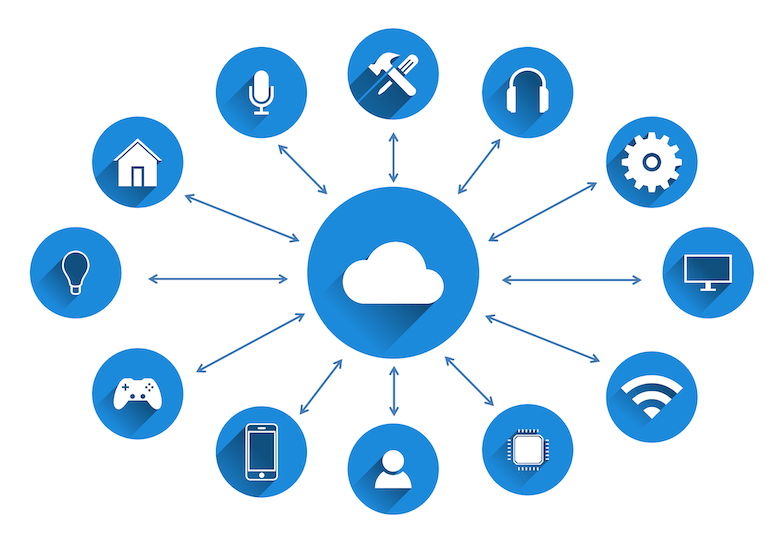 3- Cloudways Performance
Website performance is considered one of the most important criteria you should think about when it comes to user experience and SEO.
The performance of any business website plays a major role in business success. Hence, the Performance of any web host plays a major role to determine if a certain web hosting provider a good or not.
therefore let's discuss the Cloudways' performance to see if it is really a Good Web Hosting.
Cloudways Uptime:
With poor uptime, your website will face many times downtime, so your visitor won't be able to access your website, and Google will notice that shortly.
You need to pick a web host that has the height uptime so that it won't happen so often.
Cloudways claims to provide a 99.999% uptime guarantee, which is nearly 100% uptime.
Cloudways Speed:
Page speed is a measurement of how fast the content on your page loads and has a tremendous impact on visitors' satisfaction and your conversion. Also, Google has indicated site page speed as a ranking factor.
Cloudways claims to load WordPress in less than 1 second, they guarantee that they will make your website faster two times faster than your old web hosting provider does.
To be precise, Cloudways claims to load WordPress in 37 MS.
Conclusion: Is Cloudways a Good Web Hosting?
| | |
| --- | --- |
| Cloudways | Score |
| Cheapest plan | $10/month |
| Numbers of websites | Unlimited |
| Support | Yes |
| Speed | Great |
| Uptime | Great |
| Money-back guarantee | Pay as you go |
From all that we have covered, there is a lot to like about Cloudways, its service is fast, reliable, and has a great performance. Also, for managed cloud hosting types, it's the cheapest.
We are in no doubt to say that Cloudway is one of the best-managed hosting services, and our pick for the best cloud hosting and the most recommended one among all for developers and non-developers.
Read:
Cloudways review
Create a WordPress website on Cloudways
Migrate WordPress website to Cloudways
Cloudways features and add-ons.